Where are they now?
Sites targeted for NFL stadiums now turn to other uses as Inglewood project moves forward.
Friday, August 12, 2016
The stadium wars are over.
Angelenos for years were in suspense over which of four potential sites would emerge victorious as the home for the region's first National Football League team since the Raiders and the Rams left in 1995.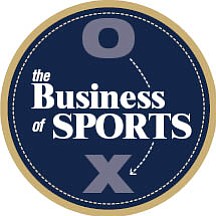 Majestic Realty Co. Chief Executive Ed Roski Jr., a co-owner of the Los Angeles Lakers and Los Angeles Kings, got in the game first. His 2008 proposal called for a 72,000-seat stadium on a 600-acre site in the City of Industry at a cost of $800 million.
Philip Anschutz's Anschutz Entertainment Group mounted a rival plan in 2010 to build a $1.2 billion stadium next to AEG's Staples Center downtown. It would have held 72,000 seats inside a venue with a retractable roof. Farmers Insurance Group claimed the naming rights at a value of $700 million, one of the most expensive stadium-naming deals in the United States.
The San Diego Chargers and the Oakland Raiders began looking at a 168-acre former landfill in Carson in 2014, and the following year tapped Walt Disney Co. Chief Executive Bob Iger to spearhead a $1.7 billion stadium plan. The venue next to the 405 freeway would have held 65,000 seats.
Now that the league has opted for Stan Kroenke's Inglewood site as home for the Los Angeles Rams, the three former contenders are morphing into new developments.
CITY OF INDUSTRY
Plans are unclear for the future of this massive parcel near the junction of the 57 and 60 freeways; Majestic and Industry officials did not return calls. Roski is working with Las Vegas Sands Corp. to potentially bring the Raiders to a $1 billion domed stadium on a 42-acre site at the University of Nevada, Las Vegas.
DOWNTOWN
City officials are moving forward with plans to expand the Convention Center and add a 1,000-room hotel on the erstwhile stadium site. Architects drew up plans last summer, but early this year officials began considering a partnership with private developers to build bigger facilities. AEG's failed stadium might have left bad blood. The developer in July pulled out of a plan to add 755 hotel rooms to its Ritz-Carlton and J.W. Marriott tower next to L.A. Live.
CARSON
Macerich Co. is developing a 42-acre outlet mall with 500,000 square feet of retail space, leaving Carson with 115 extra acres. Cleanup efforts on the former landfill are underway, and Macerich will deposit $1 million for planning and remediation costs, plus an additional $2 million once the project is finalized. The Chargers and Raiders own an adjoining 11-acre strip.
– Daina Beth Solomon
For reprint and licensing requests for this article, CLICK HERE.