Team Tackles New Deals
FINANCE: Rams move to replace key revenue.
Friday, August 12, 2016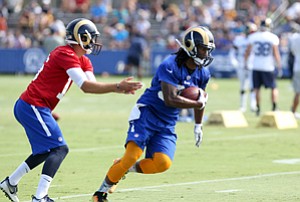 When the Rams packed their bags for Los Angeles after 21 seasons in St. Louis, the team was missing a few necessary components required of NFL franchises.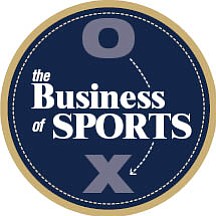 Yes, there was a full complement of players, veteran coaches, and truckloads of equipment. What stayed behind were sponsors, season ticket holders, and a lot of staff.
None of the businesses that backed the team in the Midwest opted to renew their deals after the move, there were no season ticket holders to renew, and only half of the franchise's business staff opted to head west. In addition, the team had to pony up a $550 million relocation fee (payable over 10 years) to the National Football League for the right to start all over again in Inglewood.
It's safe to say the team had a lot of work to do despite its deep roots in the region.
"We're an expansion team with roots in Los Angeles," said Kevin Demoff, the Rams' chief operating officer. "We're the city's oldest and its most recent team."
After the league's owners voted to allow the team's move in January, the Rams signed a deal in March with California Lutheran University in Thousand Oaks to hold practices on campus during the next two NFL seasons. A month later, the Rams signed a lease for office space in Agoura Hills that is intended to house the team's headquarters until its Inglewood stadium and complex is completed in 2019.
The office is being built out to the Rams' specifications while training camp continues at UC Irvine, some 75 miles south of the temporary headquarters, throughout August. Players and some business staff are staying in the school's dorms for up to seven weeks, rather than the traditional few weeks of training camp, until the Thousand Oaks space is ready.
Hamstrung
Further complicating matters, the Rams' temporary status – the team will play its home games at the Los Angeles Memorial Coliseum, a venue managed by USC – limits its ability to sign some lucrative sponsorship deals.
Those types of contracts – especially stadium-naming rights – are important for NFL teams, which divvy up national television revenue, the league's largest revenue stream, in equal portions to all 32 franchises. Because stadium rights and suite sales are negotiated on the local level, the proceeds of those deals stay with the team and are not shared with the league, so it might be close to three years before the Rams see any such money.
Prev Next
For reprint and licensing requests for this article, CLICK HERE.