Sales System Looks to Line Up Concession Gigs
TECHNOLOGY: Devices by Appetize aim to speed up service at sports venues.
Friday, August 12, 2016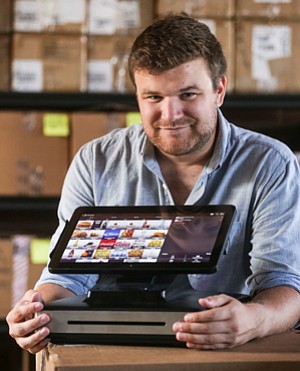 Stadium and arena owners are always looking for novel ways to improve the experience of sports fans and increase concessions spending.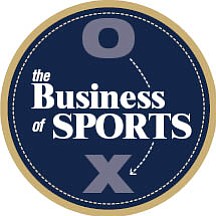 This goal has become even more important in the digital age, where fans have ever more ways to watch their favorite teams. Appetize of Santa Monica is seeking to match these markets through a point-of-sale technology that speeds up the sale of food and merchandise at concession stands.
The company signed a deal worth more than $1 million in June to provide 652 point-of-sale devices to the U.S. Bank Stadium in Minneapolis, home to the National Football League's Minnesota Vikings.
Founded in 2011, Appetize has quickly carved out a chunk of the in-stadium point-of-sale market. It has sold devices for more than 10,000 concessions stands across 400 different venues. Some of its customers include Live Nation Worldwide Inc.; the Sacramento Kings; and Los Angeles Dodgers, who have used the company's products in select areas at Dodger Stadium.
Appetize is also a graduate of the inaugural Dodgers accelerator, having completed the three-month program last year. The company has raised an undisclosed amount of money from investors that include Dodgers owner Guggenheim Partners, the family offices of the owners of the Jacksonville Jaguars and San Francisco 49ers, talent agent Marc Geiger of WME/IMG, and Roar Entertainment.
"We are growing a ton," said Max Roper, Appetize's chief executive. "We are adding 10 to 15 venues per week right now across the U.S. and Canada."
As many as 54 million mobile point-of-sale units are expected to be sold annually by 2019 – a spike of 400 percent compared with last year's level, according to a report by 451 Research.
Appetize sells iPads and Android tablets – fitted in durable, spill-proof cases – that run proprietary point-of-sale software. The tablets cost between $1,000 to $2,000, though Roper declined to disclose the cost of subscribing to the company's software. The firm also offers countertop point-of-sale terminals, handheld systems, and self-service kiosks.
The products are designed to quicken the transaction process and help venues optimize operations through robust analytics and faster concession sales, Roper said. For example, one of Appetize's products allows customers to order food from their seats and have it delivered by wait staff, and its kiosks let customers order without interacting with a cashier.
"In our business you have a very limited window to sell concessions," said Roper. "Everything is before the game starts and at half-time."
And making sure fans are able to get to their seats in time is of the utmost importance to venue owners.
"We are judged by fans by the overall experience," according to Michele Kelm-Helgen, chair of the Minnesota Sports Facilities Authority, which owns and operates U.S. Bank Stadium. "Eliminating lines and frustration increases enjoyment of the event," she said, noting that she expects Appetize to help in that regard.
The venue used Appetize products for the first time on Aug. 3 during an exhibition soccer match.
Hard to swallow
Appetize's tablet-based cash registers might nevertheless face resistance from prospective clients accustomed to traditional systems, said Paul Frascella, principal at Miami's Entertainment Venue Partners.
"They are still so young and they have to get the full and complete confidence of all the food and beverage contractors," he said. "There is still an element of folks on the management side who are a little bit reluctant to make that leap."
While legacy point-of-sale companies, such as Oracle Corp.'s Micros Systems, generate the bulk of their revenue from hardware sales, upstarts such as Appetize make most of their money from cloud-based software subscriptions, Frascella said.
"It's less expensive early on because the hardware is cheaper," he said, noting venue expenditures increase over time thanks to annual subscription costs. "But (Appetize's) sales pitch is it will give you more flexibility over time."
In addition, Appetize's products deliver clients data sets intended to help them make better choices when it comes to operations, explained Roper.
"We have clients that have a heat map that shows when attendees enter from this location they order from this concession stand," he said.
Appetize can also help venues optimize their concession offerings for each event, he added.
"Have hot chocolate available if it's a cold show. If it's a Dave Matthews concert, more people drink wine because it's an older crowd," Roper said.
The ability to manage electronic menu items on the fly was an important factor for the Minnesota facility in choosing Appetize's system, said the authority's Kelm-Helgen.
"We will be able to make the adjustments in our concessions stands on a game-by-game basis," she said, noting the venue often brings in guest vendors such as local breweries. "They just seemed to have the most state-of-the-art (system) from a functionality standpoint and ease of use."
Winning over large venues such as the U.S. Bank Stadium could help Appetize roll up more business, said Entertainment Venue's Frascella.
"One of the biggest challenges that these newer companies face is having someone put their full faith and trust in them," he said. "Now you'd probably have other NFL teams saying, Minnesota is a big stadium. They did their due diligence. Let's give (Appetize) a good hard look."
For reprint and licensing requests for this article, CLICK HERE.