Merchandise Of Big Hitter Could Whiff
Dodgers fans may turn to other players while Yasiel Puig in minors.
Friday, August 12, 2016
When former fan favorite Yasiel Puig was sent down to a minor league affiliate earlier this month, the Los Angeles Dodgers were sending away a player who brought big merchandise sales, as well as big base hits, to the team.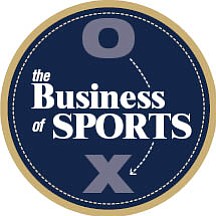 Puig, 25, departed for the Oklahoma City Dodgers after a falloff in production, months of friction in the clubhouse, and controversy in the media.
The right fielder had been a big sales force when he was more popular. Over a four-day period in June 2013, the team sold more Puig-related merchandise than any other player, moving about 3,000 items, according to the Los Angeles Times. In the second half of the 2014 season, his No. 66 jersey was among the top 5 best-selling jerseys in the league, according to Major League Baseball's website.
Puig's departure will only have a "subtle effect" on merchandise sales for the Dodgers, said Russell Scibetti, founding editor of The Business of Sports website. True blue fans will likely just opt for a Clayton Kershaw or Adrian Gonzalez jersey instead.
"Someone who really wants a Dodgers jersey (or) Dodgers merchandise, they're probably still going to buy it," said Scibetti.
In fact, most fans are looking for a "positive association" to make with the team, choosing to buy the jersey of a high-performing player over one who's been demoted or no longer with the team, said David M. Carter, executive director of the Sports Business Institute at USC's Marshall School of Business.
At Dodger Stadium, on-field caps, jerseys, and player T-shirts are top sellers, according to Allister Annear, the team's vice president of merchandise. Once a player leaves the team, their personalized products are discontinued, except in the cases of iconic figures such as Jackie Robinson and Sandy Koufax, whose commercial appeal endures past their tenure. As for Puig, the Dodgers won't say whether or not they'll be restocking his merchandise in the stadium store anytime soon.
"We are hopeful that Yasiel Puig will be back in Los Angeles this season to once again play for the Dodgers," Annear wrote in an email.
– Hayley Fox
For reprint and licensing requests for this article, CLICK HERE.