Santa Monica Retail Site on Wilshire Sells for $16 Million
Thursday, August 4, 2016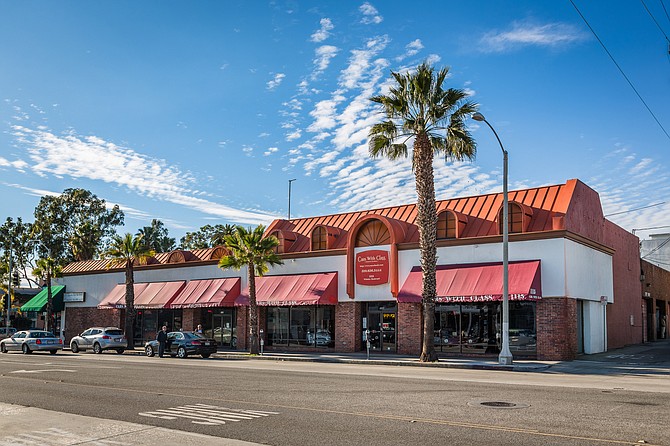 Across from the acclaimed Melisse restaurant on Wilshire Boulevard in Santa Monica, a 23,500-square-foot property just traded hands for $16 million, or about $680 a square foot.
An LLC called 11th and Wilshire purchased the site from Paragon Properties and plans to put a retailer or restaurant in the 10,000-square-foot storefront, replacing vintage autos showroom Cars With Class, according to Kennedy Wilson broker Ed Sachse, who represented the buyer and the seller. He was assisted by brokers Fred Cordova and Christine Deschaine.
Cars With Class, which opened at least two decades ago, could not immediately be reached for comment. The buyer isn't planning changes for the rest of the site, which includes JP's Sports Bar and Grill, Westside Mercedes, and a five-unit apartment building. But the brick façade with red awnings, part of structures built in 1922 and 1927, is slated for a modern facelift.
"The property is in need of some tender loving care," Sachse said. "Wilshire Boulevard has been going through a great transformation…it should have a number of gathering spots for the community to enjoy."
Restaurants in particular are prompting changes in the Wilshire landscape, such as 2015 arrivals Estate Restaurant + Bar and Belcampo Restaurant and Butcher Shop, which joined local standbys Rustic Canyon, El Cholo, and Melisse.
Just east of there, the owners at 3001 Wilshire recently signed leases with quick serve restaurants The Habit and Luna Grill and plan to revamp the building's outdated façade.
In a separate deal, the former Wilshire West Car Wash off 23rd Street, a block from Whole Foods, is slated to make way for a 30-unit residential project with ground-floor retail. The nearly one-acre parcel sold with entitlements last year to East Pacific Properties of Arcadia for $25.3 million.
Paragon, based in Santa Monica and comprised of two family trusts, purchased the 11 Street and Wilshire Boulevard site decades ago. The partnership decided to sell so that the entities could proceed with separate investments, Sacshe said.
For reprint and licensing requests for this article, CLICK HERE.