Roskis give $25 million to USC Eye Institute
Tuesday, April 5, 2016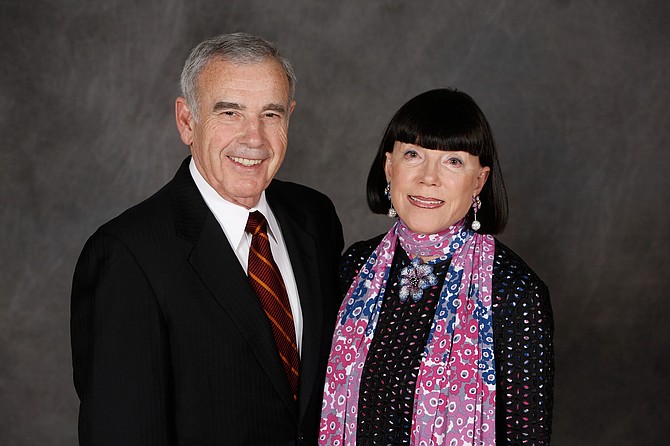 Gayle and Edward Roski have made a $25 million gift to endow and name the Eye Institute at USC's Keck School of Medicine school, the university announced Tuesday.
The center will now be known as the USC Gayle and Edward Roski Eye Institute.
The gift will support a planned surgical education lab to train eye surgeons, stem cell research to reduce blindness from macular degeneration, individualized treatments, and increased access to eye care for community members near the university.
Rohit Varma, professor and chair of the department of ophthalmology and interim dean of the Keck School of Medicine, said the university was touched and humbled by the gift.
"In fact, we are deeply grateful and we will work very hard to make sure that it is used for the improvement of people that are visually impaired and blind," Varma told the Business Journal. "More importantly, we want to try and find a way to get rid of the word blindness in our dictionary."
Gayle Roski, a watercolorist, has received cataract treatment at the Eye Institute, according to the school's statement.
The gift is one of the larger donations earmarked for Keck's clinical services and departments in recent years.
For reprint and licensing requests for this article, CLICK HERE.