LAX Presence Key in Alaska Airlines Purchase of Virgin America
Tuesday, April 5, 2016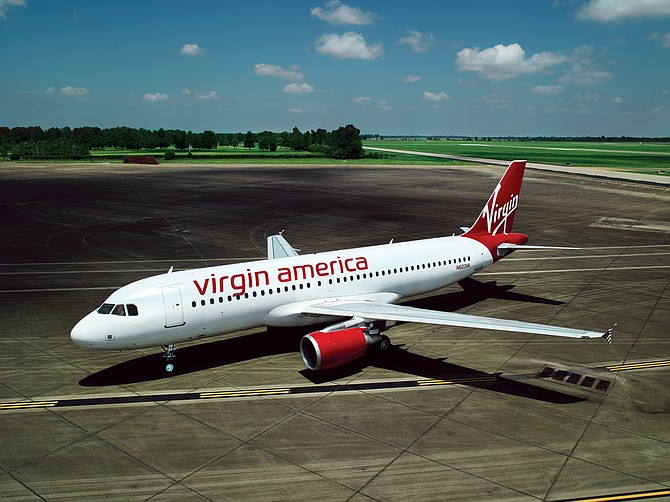 Alaska Air Group Inc. of Seattle agreed last week to purchase Burlingame's Virgin America Inc. for $2.6 billion, and it seems Virgin's strong presence at Los Angeles International Airport and the growing L.A. tech scene were key factors in the deal.
"With strong bases of operation and frequent flyer penetration in San Francisco and Los Angeles, we've demonstrated (excellent) unit revenue on California-transcontinental routes, which are some of the most competitive and lucrative ones in the country," said Dave Arnold, Virgin America's director of corporate communication.
Virgin America chief executive David Cush added in an interview with Air Transport World that tech companies are some of the company's best corporate customers on the West Coast.
"Seven out of our top 10 corporate customers are tech companies (with employees) that travel up and down the West Coast and across the country," Cush told the publication, noting the merger would benefit those businesses. "There's a much bigger symbiotic relationship between the three big West Coast cities (Seattle, San Francisco and Los Angeles) than there ever has been because of the tech industry."
Bobbie Egan, a spokesperson for Alaska Airlines, said the merger would allow the company to increase its number of daily departures out of LAX from 40 to 78 on average. Furthermore, the number of destinations it serves originating from LAX flights would also increase from 21 to 34.
"Together, we will not only serve more customers, but diversify our customer base," Egan said.
The merger agreement was announced April 4 in a joint statement by the two airlines. Alaska Air Group, which owns Alaska Airlines and Horizon Air, will also assume $1.4 billion in debt and aircraft operating leases from Virgin America. The deal will still require approval from shareholders and the U.S. Department of Justice.
For reprint and licensing requests for this article, CLICK HERE.