Message App Hopes 2.0 Changes Speak to Base
INTERNET: Snapchat adds offerings for core users in move to boost ad revenue.
Sunday, April 3, 2016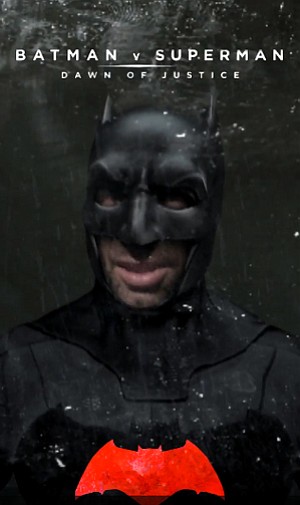 Snapchat has updated its app to allow users to receive text messages, pictures, and incoming video feeds simultaneously.
While the revamp, dubbed Chat. 2.0, might sound chaotic to many, last week's update is designed to fit the way Snapchat's core users of teens and 20-somethings use the ephemeral messaging app to communicate.
The Venice company says more than 100 million people use Snapchat every day, and that each user spends between 25 and 30 minutes engaged in the app's offerings during that period. What Snapchat hasn't been able to do thus far is convert all that time and engagement into meaningful revenue from advertising.
The app update seems to confirm that Snapchat, launched in 2011, is most popular as a peer-to-peer messaging platform. That's a notion that doesn't jibe with the company's efforts to generate revenue and please its investors, who are reported to have pumped more than $1.2 billion into the company.
For example, Snapchat last year launched its Discover channels, a section for more than a dozen traditional content producers such as the Wall Street Journal, Food Network, and Cosmopolitan to push their articles, pictures, and videos. The feature remains one of the least popular on the app, with just 9 percent of users saying Discover is what they like most about Snapchat, according to a survey released by Variety in March.
Thus far, the Discover portal has been an important part of Snapchat's efforts to sell conventional video- and picture-based advertisements, a revenue-generating push seen as a precursor to an anticipated initial public offering. The firm, which does not disclose revenue figures, reportedly keeps 30 percent of the ad revenue sold by publishers and 50 percent on ads sold by its internal sales team. When Discover was launched in January of last year, advertisements cost $100 per thousand views. By May, the rate had fallen to $20 for every thousand views, according to reports.
Scalability problem
Discover's lackluster popularity shows the hurdles Snapchat faces building a scalable traditional advertising business.
"When I look at the Discover channels, those don't feel as real to me as when I go on to someone's Stories," said Paige Craig, a prolific angel investor and general partner of Venice's Arena Ventures, which has invested in Studio City's Arsenic Magazine, a risqué lifestyle and fashion media company with a large Snapchat following.
The Stories feature allows users to share pictures and videos to their followers as a stitched-together slideshow. Snapchat's internal publishing team also collects videos and pictures from users near certain news events, such as the World Cup or a presidential debate, to create public slideshows called Live Stories.
That's a much different type of user experience than what's found in the Discover portal.
"My gut (says) that Discover channels are traditional media that don't work as well with Snapchat," Craig said.
Worries about creating a scalable ad business have reportedly hurt Snapchat's valuation over the last year. Financial powerhouse Fidelity Investments lowered the valuation of its Snapchat holdings by 25 percent in November, according to a filing with the Securities and Exchange Commission. When Fidelity invested an additional $175 million in Snapchat last month, it kept its valuation flat at $16 billion.
Despite mixed assessments of Snapchat's value, content creators and advertisers said the platform remains a vitally important social network.
"A year ago, we had one client actively running a Snapchat campaign and now we are working with about four," said Jon Haber, of Hancock Park strategic advertising firm Giant Spoon, adding that advertiser interest in Snapchat is growing quickly.
Yet, Giant Spoon doesn't look to the Discover portal as the best advertising channel for its clients.
"We are generally, as an agency, more excited about lenses and geofilters," said Haber, though he declined to name any clients.
Snapchat sells sponsored special effects lenses for its picture and video messages. When Warner Bros. Entertainment Inc. of Burbank marketed its blockbuster film "Batman v Superman; Dawn of Justice" this month, it bought sponsored lenses that allowed users to overlay superhero costumes on their photos.
Snapchat also sells sponsored geofilters, which allow advertisers to sponsor user-generated content from a given geographic area.
Advertisers are especially interested in Snapchat's young audience. Of the app's monthly users, 86 percent are under 35, according to the company, and they create more than 800 million pictures and videos a day. In addition, Snapchat's more than 8 billion daily video views put it on par with Facebook Inc.
Given rising resentment from viewers who are sick of being forced to view preroll video and banner ads on Facebook, YouTube, and other platforms, advertisers are happy to connect with prospective customers on Snapchat – even if it's just for a few seconds before the ad disappears.
"When you think about Snapchat, you have to think about scale in a very short period of time," said Haber. "That creates a scale problem, but at the same time there is higher engagement."
For reprint and licensing requests for this article, CLICK HERE.