Groups in Play For Music Show
Ricky Martin, Univision cue up boy-band hunt for Spanish-speaking viewers.
Monday, September 21, 2015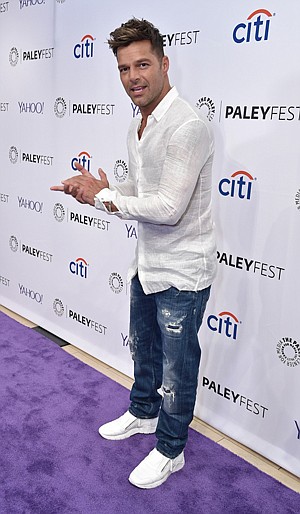 With "American Idol" about to enter its final season and ratings down on "The Voice," it looks as if the TV music talent show format might be played out. Nevertheless, swivel-hipped pop heartthrob Ricky Martin reckons his new Univision TV music talent show, "La Banda," can still be a hit.
"Banda," which premiered last week, is the first talent show of its scale on a Spanish-language network, and with tens of millions of Hispanics living in the United States, executive producer and on-screen judge Martin is confident the numbers are in his favor.
"There hasn't been a show like this before for the Latino community. It's a brilliant idea and of course it's going to work," he said at a launch event last week at the Paley Center for Media in Beverly Hills.
Martin isn't the only big name behind the Sunday night show, which aims to find the next Latino boy band. It's a production partnership among Beverly Hills billionaire Haim Saban's companies Saban Brands and Univision Communications along with music mogul and former "Idol" judge Simon Cowell's production company Syco Entertainment. The winner of "Banda" will receive a recording contract on Syco Music, the label of pop sensation One Direction.
Though it's still early, ratings so far show Martin has reason to be confident. The opening episode Sept. 13 drew 4.2 million viewers in the Nielsen ratings and did especially well in Los Angeles, where it placed behind only NBC's "Sunday Night Football."
– Sandro Monetti
For reprint and licensing requests for this article, CLICK HERE.