Analysts Offer Lowdown On Westside's High Rents
REAL ESTATE: Some see more room to rise without risks of previous cycle.
Monday, November 23, 2015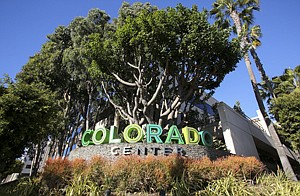 A Century City law firm that was paying $3.77 a square foot a month in 2012 renewed its lease this year for $4.50, according to Chicago real estate giant Jones Lang LaSalle Inc. Such hikes are now common as Westside asking rents approach the high marks set at the end of the last cycle, leading some to wonder whether the end is near.
In 2007, rents peaked at $4.13 a square foot a month before plummeting to $3.25 in 2010. Asking rents averaged $4.09 for 2015 to date, according to JLL.
But do those the current peak prices indicate prices will drop? Or are they still headed higher? Local expert opinion about what the high rents indicate is hardly united.
When the Business Journal asked a handful of authorities to guess where we are in the cycle, the answers ran the gamut, but no one suggested a downturn earlier than 2017. Paul Wassgren, a real estate finance attorney at the Century City office of Fox Rothschild, said we're likely in the fourth or fifth inning. David Toomey, a principal at tenant brokerage firm Cresa Los Angeles, said we're likely nearing the eighth.
Most agree rents will level off eventually, even if there is plenty of disagreement about when.
"I wouldn't be surprised if we see a flattening out in 2016 and some adjustments in 2017 or 2018, at least in markets like Santa Monica that are already expensive," Toomey said. "The market readily accepts that rents will continue to appreciate, but I'm not so sure that's true."
Open space
One big thing that's different this time is the Westside's vacancy rate, which is currently much higher than the 6.5 percent seen at the last peak.
Vacancy increased 1 percent in the third quarter to 14.5 percent. It rose to 19 percent in the pricey Santa Monica market, up from 12.5 percent last quarter.
Much of Santa Monica's vacancy stems from firms leaving the original tech hub for larger space in Playa Vista. For example, there is a whopping 430,000 square feet available at Santa Monica's Colorado Center, Toomey said, some due to Yahoo Inc. agreeing to move to the Collective at Playa Vista.
Yet asking rents in Santa Monica remain sky high, averaging $5.15 a square foot a month in the third quarter, and are as high as $8 at premium properties. But Toomey said asking is not the same as getting, and actual rents are closer to $4.50.
Another reason for the Westside's higher rents is its large amount of creative office space, which is more expensive than traditional office across all markets.
But Mike McRoskey, a managing director at JLL's Century City office, said there is enough demand – especially tech driven ? to ultimately fill the new creative projects – and more.
The incoming product, which is more modern and in line with the new desired aesthetics, will only command higher asking rates, he said.
"(We are seeing) 10 million square feet of demand in the West L.A. basin, and there is not the space to accommodate that," he said, adding that the exodus of larger tech firms from Santa Monica will allow smaller companies to enter the market.
And even higher asking rents may be yet to come. Proposed rents at developments pending approvals are substantially higher than transactions completed only 6 months ago, said Kevin Shannon, a vice chairman at downtown L.A.'s CBRE Group Inc.
Toomey wonders if those asking rents are sustainable.
"It will be interesting to see over the next 12 months which landlords will separate from the pack and actually (compromise) to make deals," he said.
New properties
One thing that could slow down that rise in rents is a bunch of new inventory set to hit the market.
Fox Rothchild's Wassgren said he has seen a spike in real estate syndication deals, which is an indicator of impending office construction.
"The market starts with residential, and commercial permitting is a longer process, so I think in 24 months we will be seeing more office construction," he said.
There is more than 1.5 million square feet of new office space coming on line next year and in 2017 in Culver City, Santa Monica and Playa Vista alone, Toomey said, including large projects such as Tishman Speyer's 420,000-square-foot Brickyard at Playa Vista and Clarion Partners' 220,000-square-foot Pen Factory, a creative office conversion in Santa Monica.
Sony will release the 340,000-square-foot Sony Pictures Plaza in Culver City when it exits late next year. LBA Realty will reposition it for multitenant use in 2017.
While rents are reaching the high-water mark, it's been a much slower climb than in the last cycle, and slower means safer, say some experts.
"The rent increases we have been seeing on the Westside are well below the as much as 40 percent jumps we experienced in 2007," said Jeffrey S. Pion, vice chairman at CBRE.
Jed Reagan, a senior analyst at Newport Beach real estate research firm Green Street Advisors, said the Westside market is seeing healthy rent growth, around 10 percent a year, and expects office rents will continue to grow at that rate for a few years. Attractive new projects in Playa Vista and Hollywood might continue to increase Santa Monica's vacancy, but it will also prevent the Westside's growth from spinning out of control.
"(The Westside) has the strongest five-year outlook for office fundamentals among any market in the country, even better than New York and the Bay Area," he said.
Larry Kosmont, chief executive of downtown L.A. consulting firm Kosmont Cos., said he is not expecting the Westside to become the tenant's market it became in the last downturn.
"The high rents indicate that we are in full recovery and I think we will sustain that for some time," Kosmont said, guessing the cycle has another two or three years. "I think it's the calm before the storm."
For reprint and licensing requests for this article, CLICK HERE.