Regional Report
News and notes from communities across Los Angeles County
Monday, March 23, 2015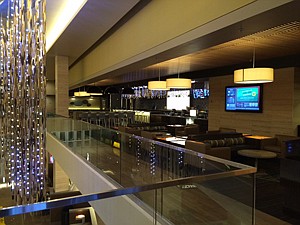 CENTRAL AREA
VERNON
Tearing It Up: Williams Data Management, a Vernon data security and storage business, has acquired Shred Masters Inc., an Ontario document destruction company. The pickup expands Williams' presence in the Inland Empire. Financial terms of the deal were not disclosed.
SAN FERNANDO VALLEY
VAN NUYS
On Move: ColorNet Press, a commercial printing company in West Los Angeles, is relocating to a larger facility in Van Nuys. The business, which was headquartered at 2216 Federal Ave., is moving to an 18,000-square-foot building at 6855 Hayvenhurst Ave.
SHERMAN OAKS
Sounding Off: Triton Digital, a Sherman Oaks digital audio technology company, has been acquired by Vector Capital, a technology-focused private equity firm in San Francisco. Financial terms of the deal were not disclosed.
WESTSIDE
WESTWOOD
Cleaning Up: Vance Street Capital, a Westwood private equity firm, has acquired CP Environmental, a Chicago maker of dry filtration products. Vance Street acquired the company through its portfolio company, Micronics, a Portsmouth, N.H., filtration services business. Financial terms of the deal were not disclosed.
PLAYA Vista
Curtain-Raiser: Cinemark Holdings Inc., a Plano, Texas, movie exhibition company, has opened a nine-screen, all-digital movie theater in Playa Vista. The Cinemark Playa Vista and XD theater, at 12476 W. Jefferson Blvd., includes a full bar and lounge as well as Luxury Lounger recliner seating. It is part of the under-construction Runway, a mixed-use center that will include over 220,000 square feet of retail, 420 residential units and 30,000 square feet of office space.
VENICE
Buying Spree: Zealot Networks, a Venice digital media firm, has added another marketing agency to its growing roster of creative agencies. Zealot has acquired Threshold Interactive, a Culver City digital marketing firm. Financial terms of the deal were not disclosed. In February, Zealot acquired L.A.-area firms Neighbor Agency and Idea Farm.
SANTA MONICA
App Secured: MamaBear, a Santa Monica maker of a secure communication app for families, has acquired KidNotice, a Valley Village app maker. The KidNotice app allows parents to share their child's in-case-of-emergency information privately with caregivers. Financial terms of the deal were not disclosed.
SAN GABRIEL VALLEY
ALTADENA
Retail Deal: Pasadena's Dorn Platz & Co. has sold two Altadena retail buildings for $15.2 million to a living trust. The properties, at 2226-68 Lincoln Ave., were built in 2006 and total 61,488 square feet. The buildings were fully occupied at the time of sale.
For reprint and licensing requests for this article, CLICK HERE.