HomeHero Raises $20 Million to Streamline Senior Care
Tuesday, June 30, 2015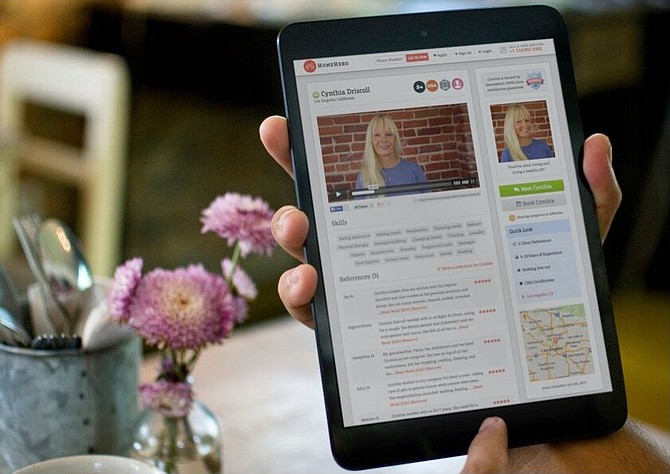 Who said technology is for the young?
In-home senior care management website HomeHero of Santa Monica has just raised $20 million to expand its services to about a dozen new cities over the next two years. The round was led by Graham Holdings with participation from Social+Capital Partnership, Tencent Holdings and Launch Fund Inc.
HomeHero helps match in-home caregivers with elderly clients through an algorithm and by facilitating online video interviews. The website also provides automated scheduling, payments, email updates and sends text messages when caregivers clock-in for their shift.
The company was accelerated at Santa Monica startup studio Science Inc. and launched in Los Angeles in January 2014. It claims more than 1 million hours of care have been provided to seniors since. Caregivers listed on the platform cost on average $18 an hour, are insured and background checked.
With the 85-plus population projected to double by 2030 and the number of independent caregivers surging, HomeHero is making a play for a slice of what the company said was a $40 billion annual U.S. caregiver industry industry by creating an online marketplace.
"There are actually more caregivers than teachers right now in the U.S.," said Chief Executive Kyle Hill. "It's going to be even more important that you have a trusted, vetted marketplace. The size of this market is the most shocking thing people don't realize."
The company will use the latest funding round to launch its service in San Francisco and San Diego and plans to expand to 10 to 15 more cities over the next two years.
"Later in the year we will start considering moving into the Sun Belt," said Hill.
HomeHero received an earlier $3 million seed investment.
Technology reporter Garrett Reim can be reached at greim@labusinessjournal.com. Follow him on Twitter @garrettreim for the latest in L.A. tech news.
For reprint and licensing requests for this article, CLICK HERE.