Rapper Puts Opposition to Beer Deal on Record
ALCOHOL: Snoop Dogg alleges Pabst sale spun to deny him payday.
Monday, June 22, 2015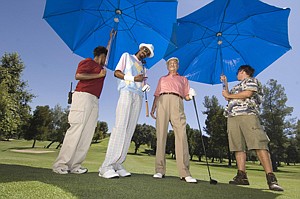 Snoop Dogg wants Westwood beer giant Pabst Brewing Co. to know he still has his mind on his money and his money on his mind.
But the rap star, whose legal name is Calvin Broadus Jr., is anything but laid back about it. This month, he went after the beer maker, saying he's due a 10 percent stake in its Colt 45 malt liquor line as part of an endorsement deal he struck with the brand's former owner.
The battle comes as celebrities, whose endorsements have long been coveted by consumer brands, have become increasingly savvy about cutting more sophisticated deals rather than taking a one-time check for their services. In part, that's because these deals can serve as a hedge against short-lived entertainment careers or, in the case of the music business, a broad decline in record sales.
"They definitely need other revenue streams," said Kevin Tighe, chief executive of Manhattan Beach startup WeBrand, which connects businesses with celebrity endorsers. "Even if they aren't getting paid off of it for a while, they're becoming much more relevant. It's something going on that's helping to extend their career."
The deal between Broadus and Pabst, finalized in 2011, was set up to pay the rapper $250,000 initially plus royalties from Colt 45 sales and merchandise, according to the contract filed by Broadus' lawyer in Los Angeles Superior Court this month. It also called for him to get a big payday if the brand was sold.
At the time, Pabst was owned by C. Dean Metropoulos, a billionaire investor based in Connecticut. Metropoulos bought the beer company, founded in Milwaukee in 1844 by German emigrant Jacob Best, in 2010 for about $250 million and moved its headquarters to Westwood.
The company owns several brands: Schlitz, Old Milwaukee, Lone Star and Colt 45, but is best known for its Pabst Blue Ribbon, or PBR.
PBR, a favorite among hipsters and college students for reasons of irony more than flavor, was in 1935 the first beer to be sold in cans. Today, Pabst is the third-largest brewing company in the United States, according to the nonprofit Brewers Association.
In 2011, Pabst introduced Blast by Colt 45, a fruit-flavored malt liquor, which Broadus was tasked with promoting as a brand ambassador.
More money
Broadus, as Snoop Dogg, rose to fame in 1992 when rapper and producer Dr. Dre featured him on an album. Broadus' debut album was released the following year and quickly took over the gangsta rap scene. He released his 13th studio album, "Bush," last month, and it promptly hit No. 1 on Billboard's list of R&B and hip-hop albums.
For reprint and licensing requests for this article, CLICK HERE.
Prev Next