Landmark to Launch Virtual Reality Theme Parks in China
Monday, June 8, 2015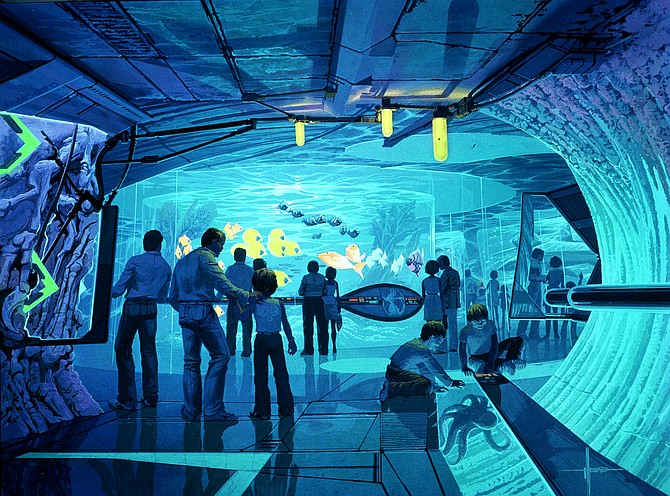 The Landmark Entertainment Group of Pasadena, a company known for creating 3-D rides in amusement parks such as Universal Studios Hollywood, is creating a whole new type of attraction: virtual theme parks.
The company believes its virtual theme parks, which will be part of a 200,000 square foot complex of movie theaters, interactive museums and digital art galleries launching in China in the next 12 to 18 months, are the first steps in bringing virtual reality to the masses.
"We are in China right now and we are in negotiations with three to four cities that are interested in building the first units," said Chief Executive Tony Christopher.
Landmark (which is not related to the theater chain) intends to own and operate these small theme parks, a first for the company which has previously built attractions like "Jurassic Park" and "Terminator" for other venues. Financing for the projects is still in negotiations, but local Chinese governments and developers will play a role in construction.
"We believe we could build in 30 cities in China. We would be seeing 150 million people a year, spending (on operations) a small fraction of what Disney spends per year," said Christopher. "From an economics standpoint, we think the future is actually smaller, not bigger."
Content for the theme parks includes virtual zoo and aquarium experiences, which will allow viewers to get close with animals they may not be able to see elsewhere.
Eventually, the company plans to take virtual reality content developed for its parks and deliver it for in-home consumption. That is a few years down the road, however, as virtual reality headsets, such as the $1,500 Oculus Rift, are currently priced outside the means of the typical consumer, and as virtual reality content is sparse.
To bridge that gap, Landmark will be testing content and allowing customers to rent the virtual reality experience in their theme parks.
"We have to create the vocabulary of the industry. What do people like and what do people not like?" said Christopher. "It ends up being a testing ground."
Ultimately, Christopher envisions a virtual reality industry that has in-home and out-of-home experiences, similar to that of the in-theater and in-home movie viewing options.
"No matter what you do in the house, at some point you want to go out of the house," said Christopher. "We believe we have to be both."
Technology reporter Garrett Reim can be reached at greim@labusinessjournal.com. Follow him on Twitter @garrettreim for the latest in L.A. tech news.
For reprint and licensing requests for this article, CLICK HERE.