Cape Crusade In Hollywood
FILM: DC hopes to follow foe Marvel to super-sized box office.
Monday, July 27, 2015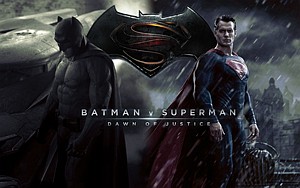 Never mind "Batman vs. Superman" – it's Marvel vs. DC that is shaping up to be Hollywood's biggest battle.
Walt Disney Co.'s Marvel Entertainment has lately had the superhero blockbuster business to itself, releasing 16 comic-book inspired films since 2010 – the last 12 of which have all opened at No. 1 at the box office.
But now, Marvel's comic-book rival, DC Entertainment, is muscling its way in: Five months ago, DC moved from New York to the Burbank headquarters of parent Warner Bros., which plans to release 10 DC films in the next five years – more than double the number of DC-based movies released since 2010.
But instead of pinning its hopes on a stable of comic-book good guys, as Marvel has done, DC and Warner are betting on darker, grittier films. They will feature a rogues' gallery of comic-book baddies, including the upcoming Dirty Dozen-style movie "Suicide Squad," starring Batman antagonists Harley Quinn and the Joker, among others.
"All this good-versus-evil stuff is kind of played out. It's time for bad-versus-evil – and DC has the best villains ever," said David Ayer, director of "Suicide Squad."
Super numbers
DC has had a slow few years, but it's hoping to cash in on the continued popularity of comic-book movies, which has shown no sign of slowing.
Marvel's "The Avengers: Age of Ultron," released in May, raked in $1.4 billion at the global box office, and its latest superhero film, "Ant-Man," opened at No. 1 around the world last week despite featuring a titular character much less well known than marquee Marvel superheroes such as Captain America and Iron Man.
With that backdrop, it makes good business sense for Warner to exploit, in numerous movies, the popular comic-book characters it owns the rights to, said studio development chief Drew Crevello.
"From a business perspective, you're always looking to tell multiple stories from (intellectual property)," said Crevello, senior vice president of production at Warner. "These characters have a massive built-in audience and our plans for them stretch far in advance."
DC's assault on the box office will begin with "Batman vs. Superman: Dawn of Justice," scheduled for release March 25, followed by "Suicide Squad" next August. "Wonder Woman" and "Justice League" will hit theaters in 2017. Slated for 2018 and 2019 are "The Flash," "Aquaman," "Shazam" and "Justice League Part 2." "Cyborg" and "Green Lantern" will bring up the rear in 2020.
For reprint and licensing requests for this article, CLICK HERE.
Prev Next