L.A. Tech Investors to Guest Invest on 'Shark Tank'
Monday, July 20, 2015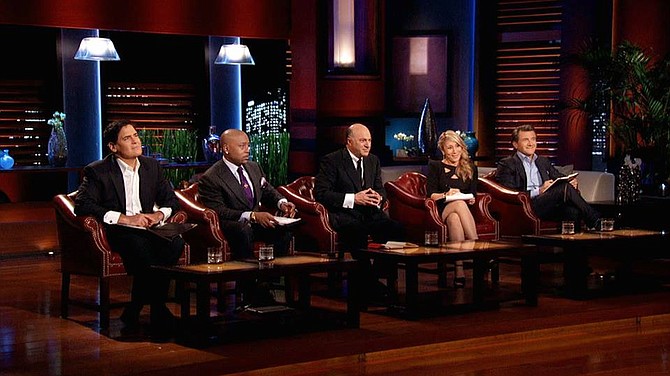 Besides a few moments of fame, is there an investing advantage to going on reality television?
Ashton Kutcher, Chris Sacca and Tony Carter may think so. Those three L.A. tech investors have just announced upcoming guest judge appearances on realty television show "Shark Tank."
Aspiring and capital-starved entrepreneurs have long scrambled to be on "Shark Tank," a show where entrepreneurs make their pitch for investors' cash.
Sacca, for one, resisted earlier entreaties. In a recent blog post he said the show "struck me as a dime-store version of my current job." The managing director of L.A. venture capital firm Lowercase Capital, he called it "a circus of kitchen gadgets and stocking stuffers optimized for infomercials."
Something changed his mind, however. Not only will he be a guest judge in several upcoming episodes of "Shark Tank," he has made several investments via the show.
"What I had thought was a carnivalesque send-up of the world of venture capital is actually wildly popular among my investing peers. I had no idea," Sacca wrote. "I came to see that 'Shark Tank' embodies the American Dream. It is (the) crispest illustration of how ingenuity, determination, storytelling, and a dash of luck can lead to spectacular success… I had been so wrong about the show."
Still, "Shark Tank" remains a television show first and foremost, not a serious investment vehicle. Why would a time-pressed investor want to participate?
Shark Tank's 7 million to 8 million viewers an episode may have something to do with it.
"It takes you from a niche name to a household name, which can be helpful," Chirag Chotalia, vice president at Pritzker Group Venture Capital's Santa Monica office, said. "There are many investments when the round is oversubscribed, and if you are in a show like 'Shark Tank' I think it helps make the case why you are a value-added investor."
The show's consumer focus also aligns nicely with Sacca, Kutcher and Carter's investment strategies. Sacca is known for investing in Twitter, Uber and Blue Bottle Coffee; actor and tech investor Kutcher is known for on-demand laundry startup Washio and online travel company Hipmunk; and music executive-turned-investor Carter is known for Uber, Spotify and Songza.
"If you are someone that specializes in big data enterprises, ('Shark Tank') doesn't make sense," said Chotalia. "It's brand-consistent for all three of those guys because they focus heavily on consumer investments."
So is there a downside to being on national television?
"It doesn't really increase their burden dramatically," said Chotalia. At worst, "it will just increase the number of emails you end of up deleting."
Technology reporter Garrett Reim can be reached at greim@labusinessjournal.com. Follow him on Twitter @garrettreim for the latest in L.A. tech news.
For reprint and licensing requests for this article, CLICK HERE.