Work/Life Balance: Devin Haman
The entrepreneur and former reality TV star on aging, living for today and escaping to Nashville.
Thursday, July 9, 2015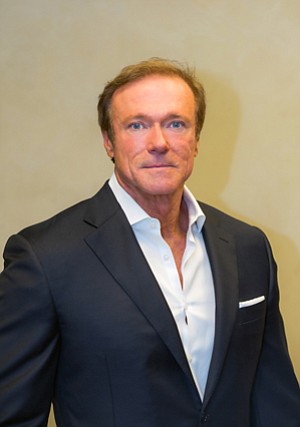 Devin Haman is in high demand. The former reality TV personality, whose show "Sunset Tan" spun off of his tanning salon chain of the same name, now has a new venture: anti-aging clinic chain Beverly Hills Rejuvenation Center. The chain, which he co-founded with Dan Holtz, now boasts locations in Newport Beach, Dallas and Scottsdale, Ariz., in addition to its Sepulveda Boulevard location. With plans to franchise the business, the Indiana native has also had his hand in property development in the Hollywood Hills and owns a horseback riding business in Nashville. He recently spoke with the Business Journal about reality TV, keeping life in perspective and maintaining a healthy lifestyle.
Describe your morning routine.
I usually get up between 5 and 5:30 a.m. I get in the office by 7 a.m. and work there for about two hours. I go to the gym for two hours from 9:30 a.m. to 11:30 a.m. I have a healthy breakfast of egg white and veggies before I work out. I come back to the office and have meetings and conference calls.
What does a typical work day consist of?
I'm in the office until around 5 or 6 p.m. I have two to four meetings a day and maybe a few conference calls. I meet with staff as well. I fly to Scottsdale once or twice a month. One or two times a week, I go to Newport Beach now. It's going to be a great business model to open around the world. You're really helping people, to see these people how their whole life changes. Their health comes back. They look better as well as feel better. We're all getting older and living longer. It's all about the quality of that life.
How do you maintain work/life balance?
I think a big part of that is working and doing what you're passionate about. I think finding your passion and really believing in it, then it's not like a job. I work 60 to 70 hours a week. With the weather and the opportunities, it feels like I'm on vacation here. I always wanted to get a pilot's license. I bought a Cirrus airplane a year ago. That has an actual parachute in it. If you lose an engine, the whole crew is safe. I started guitar lessons. I'm a much better pilot than I am a guitar player. I'm in Nashville once a month, and I have one of the largest horse-back riding businesses in Nashville. For me, if I really want to escape from the everyday of building a business, it's getting on my plane and flying or playing the guitar or going to Nashville and riding horses at the ranch.
What do you think is your greatest accomplishment?
The most well-known was getting the reality show which did really well around the country and around the world. Everything I do is about branding. People want to do what celebrities are doing. The show really helped me. The tanning company suffered with the economy. There were articles about tanning causing cancer. I think it helped me to realize, because I'm a Christian and used to go to church a lot, that it's not about having a lot of houses. It's really about everything God has given you and appreciating what you have. Life's not about accumulating as many things as you can.
For reprint and licensing requests for this article, CLICK HERE.