Work/Life Balance: Bonnie Eskenazi
The trial lawyer on giving back, the importance of family and rethinking how law students are educated.
Thursday, July 2, 2015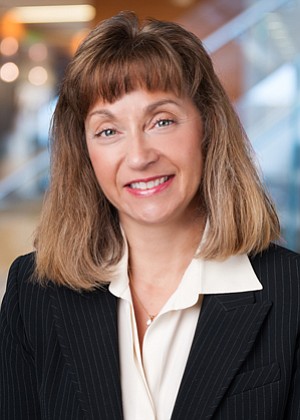 Bonnie Eskenazi, a civil litigator and trial lawyer, is considered one of the leading entertainment attorneys in Los Angeles. The University of Virginia and Stanford Law School graduate is a partner at Century City's Greenberg Glusker Fields Claman & Machtinger and the only woman on its management committee. With clients that include Paramount Pictures, DreamWorks, the Marlon Brando estate, Joshua Bell, Renee Fleming and the estate of Bob Marley, Eskenazi stays busy. She has also created a "Marketing Pod" for female attorneys, teaches law students at both Stanford and Harvard Universities and is a founding member of the Los Angeles non-profit Festival of New American Musicals. It aims to make musicals more accessible to children who would not otherwise be exposed to them and trains composers. Eskenazi recently spoke with the Business Journal about her work, finding time to lecture and assessing priorities.
Describe your morning routine.
I wake up at 5:30 or 6 a.m. I look at emails. I get to the gym by about 7:45 or 8 a.m. I work out for an hour. I'm usually in the office by 9:30 a.m. That's two or three times a week. On the days that I don't work out, I often will go out and walk my dogs in the morning.
What does a typical work day involve for you?
I am usually here at work until somewhere between 7 p.m. and 9 p.m., sometimes 10 p.m., so I'm usually home fairly late. If I don't have a lunch meeting outside the office, I typically work through lunch. As soon as I get here, I hit the ground running. That means there are typically a lot of meetings, a lot of phone calls and in between I fit my work in. But usually, one of the reasons I stay on the late side at night is because the phone doesn't stop ringing until 6 or 6:30. I have a very varied type of work. I am a litigator, and so I take depositions. I go to court for hearings. I have trials, arbitration, things like that, but I'm also outside general counsel for the estate of Bob Marley. So I am involved in negotiating deals and generally overseeing the running of the Marley estate's assets.
How do you maintain work/life balance?
I think that is one of the hardest things for a woman lawyer in particular to accomplish. And I think everybody has to find their own way of achieving that balance. For me, when I decided to have kids, I felt that I needed a live-in nanny, which we had for 17 years, and that gave me more flexibility to do what I needed to do at work and not worry about my kids having somebody to take care of them. On the other hand, I also try to be very flexible in terms of my kids and clients. I am a 24/7 lawyer, I allow clients to call me at any time day or night, weekends. But I would always tell them, you can call me at home, but understand that I've got kids and you might be hearing some screaming in the background or dogs barking or something like that. I'm happy to have you call me, but it's not going to be peace and quiet typically.
Why were you interested in teaching entertainment law?
It has actually been more rewarding than I thought it would be. It's not a required class. The kids that take the class are the ones that are typically very interested in the material, so they are motivated to want to understand the subject and I teach it in a way that is not the traditional law school type of approach. I teach both from the perspective of the business as well as the law, and that is very different from most of the classes that they take in law school. When I have a class full of very motivated and very bright students, it's just fun. It gives you a hope for the future. I really wish that law schools paid more attention to teaching the value of work/life balance, or at least having a class for the students that prepares them to think about finding a balance between work and the rest of your real life, as I call it. Because I know I went into this blind, and I think most of my friends did as well.
What would you describe as your greatest accomplishment?
By far the best thing I've ever done with my life is raising my kids. It's the hardest, but it is the most satisfying thing I've ever done.
For reprint and licensing requests for this article, CLICK HERE.