Whitney Wolfe Says Goodbye Tinder, Hello Bumble
Thursday, January 29, 2015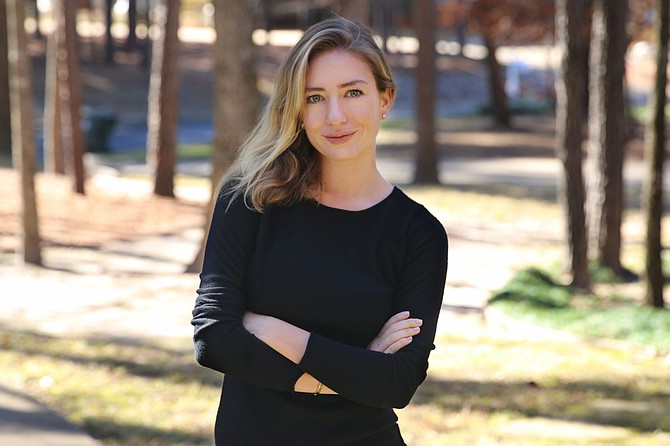 Whitney Wolfe is more than ready to leave the Tinder drama behind.
It's been seven months since Wolfe filed – and settled – a very public sexual harassment and discrimination suit against the IAC-backed West Hollywood dating app. And in that time, Wolfe moved to the startup scene of Austin, Texas, and released her own dating app called Bumble.
Bumble, a bright yellow Tinder-lookalike that relies on the same "yes or no" swiping mechanism, is pitched as a female-friendly alternative to the oversaturated mobile dating space. It requires women to initiate a chat within 24 hours of being matched or else the suitor, male or female, disappears.
The dating app is the hive product of an eight-person team, including ex-Tinder execs Chris Gulczynski and Sarah Mick, scattered across Austin, London and Los Angeles. Bumble has seen 100,000 downloads despite largely staying under the radar (mostly because Wolfe has retreated into what she calls her hermit habits).
Other stats that are worth noting? Bumble broke 1 million matches this week. Sixty percent of matches turn into female-led conversations. Women spend an average 70 minutes a day on the app. Men, on average, spend 80 minutes.
With those numbers, it's easy to forget that Bumble launched just two months ago. It's also easy to forget that Wolfe, an apologetic free-talker who's nervous about possibly digging up old wounds, is just 25 years old.
Wolfe wishes the best for Tinder – she still owns equity in it – but says no one can deny she co-founded the hit dating app valued at an estimated $750 million. And as she moves on with Bumble, there's no question that this time Wolfe is Queen Bee.
Business Journal: What have you been up to since leaving Tinder?
Wolfe: I took some time to be with friends and family and take a deep breath and regroup. I was thinking, 'What do I want out of life?' I turned 25 a couple days after my lawsuit went public. What I was doing day-to-day in marketing and in the products division at Tinder, I was good at it. I loved working with the team, and I loved the startup life. I wanted to do something that had social responsibility. I wanted to create a platform where females could be nice to other females, a platform for kindness but with a really easy aesthetic similar to Instagram or Snapchat. After coming back together with Andrey (Andreev, founder of London-based social network Badoo), somebody I had spoken to and met briefly while at Tinder, he persuaded me to get back in the dating space.
Prev Next
For reprint and licensing requests for this article, CLICK HERE.