L.A. Launch List: Feb. 27
Friday, February 27, 2015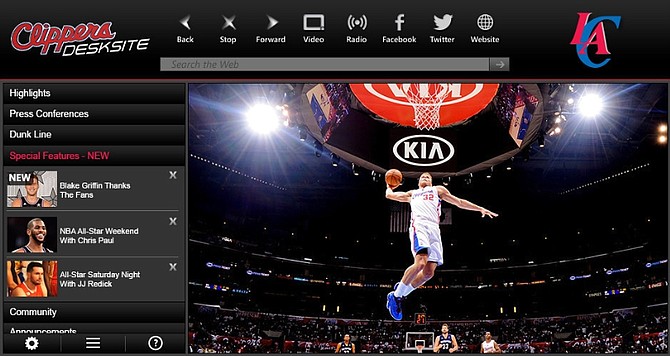 The Los Angeles Business Journal brings you a weekly roundup of L.A. launches.
ContentChecked: The West Hollywood app targets dietary restricted users to help them determine their food's content. App users scan barcodes to access a library of nutritional information from hundreds of thousands of brand products. The company also offers an app called MigraineChecked to show what foods trigger headaches.
Los Angeles Clippers: L.A.'s red-and-blue basketball team has partnered with "DVR for the Internet" DeskSite to launch a video app that brings exclusive high-definition content to fans. The Clippers DeskSite features game highlights, player interviews and breaking news. The Clippers are the first NBA franchise to partner with the Irvine company, whose clients have long been NFL teams.
Red Butler: A new product from Red Butler hopes to address startups' HR needs. The concierge and virtual assistant services provider has launched a monthly subscription "Delegate to Accelerate" program to offer administrative support resources such as calendar managing, travel booking and billing. The Beverly Hills company launched in 2005.
TextPlus: A challenger to Facebook-owned Whatsapp, TextPlus has added voice to its messaging platform Nextplus, which plans to soon add audio notes and other features. TextPlus is supported by 70 million users and will soon move its entire user base to its rebranded Nextplus app. The Marina del Rey company is backed by Kleiner Perkins Caufield and Byers, Matrix Partners, Upfront Ventures and Raine Group.
YP: The Glendale company formerly known as Yellow Pages has released a product designed to give small business owners a more streamlined process to deliver their search ads on YP's platform. YPSearch is backed by an ad campaign support team and a new optimization engine. YP said its ads have 80 million monthly visitors across web and mobile.
Staff reporter Melissah Yang can be reached at MYang@labusinessjournal.com. Follow her on Twitter @MelissahYang for the latest in L.A. tech news.
For reprint and licensing requests for this article, CLICK HERE.