CurbStand Acquires On-Demand Valet Competitor Curby
Monday, February 9, 2015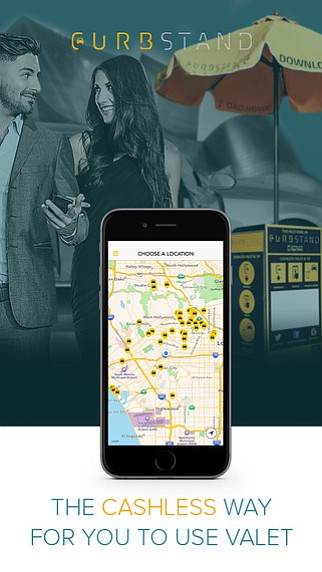 CurbStand, an app for on-demand valet parking services, has acquired competitor Curby to offer an advanced enterprise-facing solution for valet companies.
Terms of the deal were not disclosed.
With so many valet apps parking in town – San Francisco startups Zirx and Luxe Valet both recently expanded their on-demand valet services to Los Angeles – the acquisition was a perfect deal for CurbStand.
"It was like peanut butter and chocolate," Chief Executive Serge Gojkovich said.
CurbStand's app is currently free to use for valet partners and instead charges drivers a 10 percent convenience fee for each transaction. But the Beverly Hills startup plans to use Curby's tech to offer an additional system that would include advanced features, such as monitoring employee ratings and geotagging cars' to track their in-and-out times. Gojkovich said companies could pay anywhere from $150 a month to $500 a month to access the expanded solution.
The deal was also an opportunity to acquihire Niels Jonker, Curby's chief technology officer who had previously occupied the same role at Boingo Wireless and helped the Westwood Wi-Fi service company go public in 2011. Curby Chief Executive Colby Goff will now serve as an adviser to CurbStand's board. Four of Curby's full-time staff, mostly in tech, will transition over to CurbStand.
Gojkovich declined to share revenue numbers, but said the company saw explosive growth in 2014. CurbStand is now live with 300 valet stands in seven cities, including Miami, Dallas, Boston and Denver. It expects to add three more markets in as many months.
CurbStand, which closed a $3 million seed round in September, will start looking for Series A funding in March. Gojkovich said he expects the company to reach profitability in the next 18 months.
Staff reporter Melissah Yang can be reached at MYang@labusinessjournal.com. Follow her on Twitter @MelissahYang for the latest in L.A. tech news.
For reprint and licensing requests for this article, CLICK HERE.