Ashley Madison Parent Made Pass at Gay Dating App Grindr
Wednesday, August 26, 2015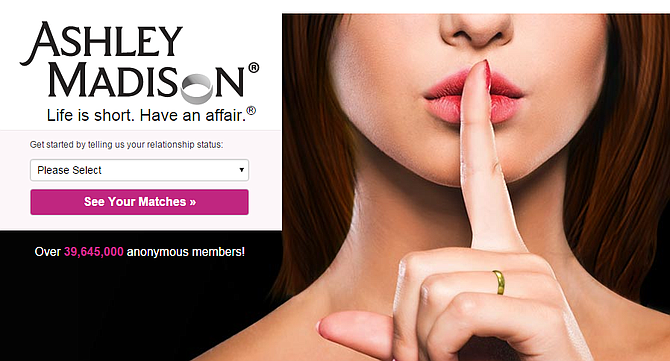 The parent company of beleaguered affair website Ashley Madison considered buying a majority stake gay men's dating app Grindr for as much as $70 million, according leaked documents.
Negotiations came to light after Ashley Madison's parent company, Avid Life Media of Toronto, was hacked and its internal communications uploaded to the Internet. Avid was hacked by a group calling itself the Impact Team, which sought revenge for the company's role in facilitating extramarital affairs and extorting money from users for profile deletion. The Grindr sale negotiations were first reported by Forbes.
Grindr founder and Chief Executive Joel Simkhai sought to sell 51 percent of his company to Avid Life Media for $60 million to $70 million, according to leaked emails. He justified the asking price by claiming Grindr's 2014 revenue was $31 million, with earnings before interest, taxes, depreciation and amortization of $14 million. Grindr's projected revenue of $38.1 million this year. The Hollywood company further claimed users engage with its app on average 54 minutes a day, higher than Facebook, Instagram or Twitter.
A Grindr spokeswoman said the company does not comment on conversations with potential partners or investors. A representative for Avid Life Media could not be reached.
Grindr has more than 5 million active users, according to the company's website, and generates revenue from selling ads and charging a $12 monthly subscription fee. A sale to Avid would have been a big payday for Simkhai, who has self-financed the company since its 2008 launch.
Ultimately, talks to buy Grindr broke down in June after Avid thought its reputation as owner of Ashley Madison would make it difficult to raise the $70 million in debt needed to finance the deal, according to emails released as a result of the hack.
Technology reporter Garrett Reim can be reached at greim@labusinessjournal.com. Follow him on Twitter @garrettreim for the latest in L.A. tech news.
For reprint and licensing requests for this article, CLICK HERE.