Snapchat Grabs Ex-Fullscreen Exec as 2014 Losses Are Exposed
Friday, August 21, 2015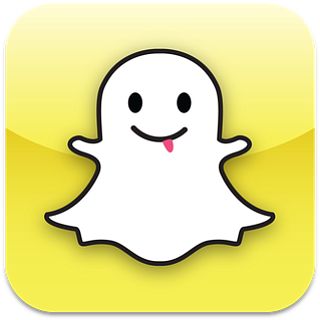 In the wake of leaked documents showing Snapchat hemorrhaged nearly $130 million last year, the Venice ephemeral photo app has scooped up another top media executive, solidifying its team of senior executives with experience forging revenue-generating deals.
Former Fullscreen Senior Vice President James Veraldi will reportedly work on strategy and partnerships for Discover, Snapchat's publishing portal. He formerly led strategy and business development efforts for multichannel network Fullscreen from 2011 to 2014. Since leaving Fullscreen in December, Veraldi had been working as a consultant to media, entertainment and tech companies.
Veraldi will report to Snapchat's head of media Nick Bell, who was hired away from News Corp. in August 2014. Snapchat has been rapidly picking up media executives in an effort to bolster its two main publishing features: Stories, a streaming collection of user videos and pictures; and Discovery, a video, image and text publishing portal for major media brands, such as ESPN, BuzzFeed and CNN.
Stories and Discovery are the only two content features that Snapchat sells advertising against and are critical to the Venice company's revenue generating efforts. Quick revenue growth is a must for the company to justify its now reported $16 billion valuation and plans for an initial public offering of its stock.
The news of the strategic hire came as media site Gawker this week published leaked documents from the company showing that it lost $128 million on just $3.1 million in revenue in the first 11 months of 2014. The company's largest portion of spending, $47 million, was on "product" and $15.7 million was spent on "labor," according to the leaked documents. They also noted an unexplained $48.6 million "extraordinary expense."
The leaked financials included only about 6 weeks of advertising sales revenue from Snapchat's Story feature, which started selling advertising in mid-October, and no ad revenue generated by the Discover portal, which was launched in January. Snapchat reportedly charges advertisers top dollar for its Discover portal, $20 per 1,000 video views.
The documents also showed that Snapchat had $321 million in cash on hand in November, enough at its then-burn rate to sustain the company for at least 2 years. Snapchat since has raised close to $1 billion from investors, according to website Crunchbase. The company is reportedly expecting $50 million in revenue in 2015 and $200 million in revenue in 2016.
Technology reporter Garrett Reim can be reached at greim@labusinessjournal.com. Follow him on Twitter @garrettreim for the latest in L.A. tech news.
For reprint and licensing requests for this article, CLICK HERE.