Addressing Web
Google's ABC.xyz yields busy spell for URL firm
Sunday, August 16, 2015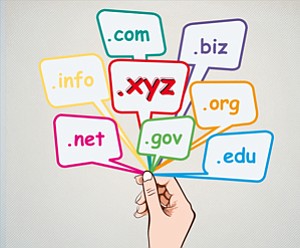 Daniel Negari thought he hit the jackpot when HBO's tech send-up "Silicon Valley" jokingly registered fictional company Hooli.xyz from his very real domain registry business, XYZ Inc.
Then Google Inc. called.
As part of its restructuring into a holding company named Alphabet, the Internet giant last week unveiled a landing page with the URL ABC.xyz, a subtle nod to the mockery it often receives from "Silicon Valley."
The effect on XYZ's business was immediate and profound.
"My phone blew up, GChat blew up, Facebook blew up and people were running into my office," said Negari, founder and chief executive of XYZ.
According to domain registration tracking site nTLDStats.com, XYZ was registering between 2,000 and 6,000 domains a day through the early part of August. But the day after Google's Aug. 10 announcement, registrations spiked to more than 11,000 and the next day exceeded 13,000.
XYZ received the rights for the dot-xyz domain name in 2013 from the Internet Corp. for Assigned Names and Numbers, or Icann, a Marina del Rey nonprofit that manages domain names for the Internet.
XYZ has been selling dot-xyz registrations since June of last year and holds the rights to sell eight other domain names, including dot-rent and dot-college. In all, more than 1.1 million dot-xyz domains have been registered since they became available last summer, according to nTLDStats.
XYZ is headquartered in Las Vegas but employs nine people at an office in Santa Monica. Negari splits his time between the two. Now 29, he attended Beverly Hills High School and USC and also founded real estate and mortgage brokerage Beverly Hills Mint in 2008, which is run by his mother.
Icann has been expanding the number of domain name suffixes in recent years, and Negari said he went after the so-called generic top-level domain dot-xyz because it was so generally applicable.
"Pretty much everyone went for industry-specific domains like dot-rent," he said. "What I was trying to do was create a true generic ending, like one that wasn't seen on the Internet. Dot-xyz doesn't have any specific meaning; the meaning is what you use it for."
Competition for the right to register a top-level domain when it comes available often prompts an auction. But no one else was interested in dot-xyz.
"I was the only applicant," Negari said, "so for that reason I got it for (the base) $185,000 fee. It's been a great investment, for sure."
Prev Next
For reprint and licensing requests for this article, CLICK HERE.