Work/Life: Harrison Tang
The chief executive of people-search platform Spokeo on parenting, Legos and respecting work and family.
Friday, August 14, 2015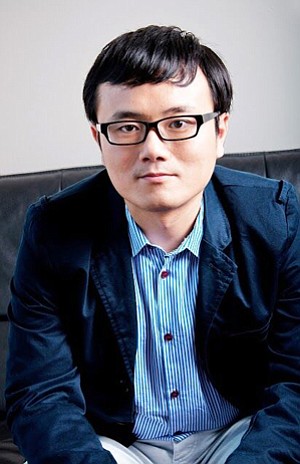 Harrison Tang and the other founders of Pasadena's Spokeo built their company while sleeping in his parents' basement. A decade later, the company has grown from six employees to 190 and draws 18 million unique visitors a month. In between, Tang, a native of Taiwan and a 2005 graduate of Stanford University, spoke with the Business Journal about his work, raising a young son and the importance of never giving up.
Describe your morning routine.
I've got a 22-month-old son, and he wakes me up around 7 or 8 a.m. every single day. I don't need an alarm clock. He just wakes up and wakes me up as well. Then, obviously, I feed him milk and do all the things that a new Dad would do. Then, he wants me to play with him before I go to work. I go to work around 9:30 to 10. Here at Spokeo, we have flexible hours, so everyone comes in at different times.
What does a typical work day look like for you?
I read about 300 blogs every single day, for the past decade actually. One funny joke that people say about me is I have accounts on every single social network and service out there, so I try out different services to really get a sense of what our competitors are doing and what the general industry is doing. There's a saying: "Keep your friends close, and keep your enemies closer." So you want to always know about what your competitors are doing and where the industry is heading. I have about five to six meetings a day. Some of them are standing meetings. Most are biweekly. For example, meetings with the finance team, the tech team, the marketing team and things like that. Then, I have a lot of one-off meetings, a lot of business calls.
How do you maintain work/life balance?
I think it boils down to one word: respect. I respect my teammates. They work very, very hard. Some of them work overtime just to get to the team's goals, and it's mutual. I want to pay respect to them. So that's why I work very, very hard as well because I know a lot of people respect me. On the family side, it's the same thing. I know that to make sure that my son has a good upbringing and actually has a good education and things like that, at the end of the day, you have to spend some time with him. You can't just write him a letter and expect him to learn. Kids follow their parents' example, so you have to spend some time. Respect the family time, and that's exactly what I do.
What would you say is your greatest accomplishment?
That's my little guy. I've loved building things since I was a kid. I loved Legos. I loved robots. I love the concept of artificial intelligence. I was studying applied physics and electrical engineering, and the moment I had my little guy about two years ago, I realized that the human race still has a far way to go to really understand how human intelligence works. It is a beautiful thing how they learn how to talk and how to walk, and how they have personalities and those things. Something that only parents will understand. I think it is an amazing experience. There's a Chinese saying that you can find success in any kind of career, any kind of path. And I think, ultimately, to have success in anything, you've got to have persistence. I want my son to pick a path that he's passionate about. I want to teach him about the same thing my Dad taught me: not to give up and keep going, and try your best.
For reprint and licensing requests for this article, CLICK HERE.