Pluto TV Poaches Top Spotify Executive
Wednesday, August 5, 2015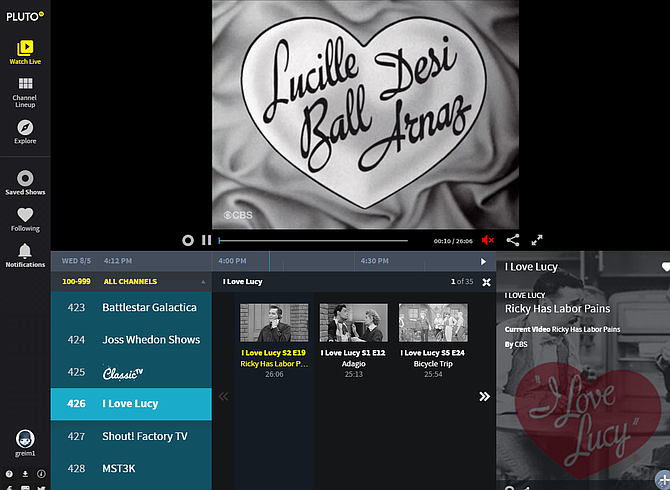 Correction: This article has been updated to reflect that Pluto TV is located in Los Angeles, not Santa Monica.
Video streaming startup Pluto TV of Los Angeles has poached one of Spotify's top executives.
Ken Parks, formerly Spotify's chief content officer, has been hired as Pluto TV's executive chairman, it was announced today. He will run Pluto TV's video content acquisition, distribution and monetization efforts.
Parks, who has been an advisor to Pluto TV since last year, is a big hire for the advertising-supported video streaming startup. Founded in 2013, it still isn't on the radar of most consumers.
"He's had a front row seat to the progress we've made and that was a big part of him joining," said Chief Executive Tom Ryan, who met Parks 10 years ago when they worked together at British music publishing and distribution company EMI Music.
Parks leaves a position where he led music rights negotiations at the streaming music service, now valued at $8.5 billion and rumored to be on the verge of an initial public offering.
"I believe Pluto TV has an enormous opportunity to define the future of television and online video," Parks said in a statement. "The timing is perfect for Pluto TV to reach massive global scale and become one of the premier consumer video platforms in the world."
Pluto TV aims to combine Web videos and traditional television shows into a constantly streaming video platform. The platform joins Web and television content in themed channels. It has about 140 channels, which are hand curated into topics, such as Science, "I Love Lucy," Cats 24/7 and Soccer.
"Increasingly people will want to view great digital content alongside great traditional content all in one place," Ryan said. "Our belief is that there is a lot of content out there, but it's tough to find the good stuff, especially online. If you don't know what you're looking for and you just want to lean back push a button and be entertained this is a good option."
Pluto TV has deals with websites Funny or Die, Hulu and Bloomberg TV, but a large portion of its content is pulled directly from YouTube. Using YouTube videos has allowed the company to grow without spending much on content. Parks will now be tasked with striking more content acquisition deals with television networks and movie studios.
Ryan said the platform, which secured a $13 million Series A round last November from Chicago's the Pritzker Group, British broadcaster Sky and Beverly Hills firm Winnick & Co., among others, has "millions of views per day."
It is nevertheless swimming in a video-streaming industry awash with well-established competitors, including Dish TV's Sling TV, HBO GO, Netflix, Hulu, YouTube and Vimeo.
Ryan said he doesn't see those video platforms as direct competitors of Pluto TV though; they may even be collaborators, as the platform is only aimed at skimming and programming the best content.
"We are curating the best of the Web," he said. "We are basically taking the work out of finding the good stuff."
Technology reporter Garrett Reim can be reached at greim@labusinessjournal.com. Follow him on Twitter @garrettreim for the latest in L.A. tech news.
For reprint and licensing requests for this article, CLICK HERE.