Seriously Raises $18 Million for Best Fiends Franchise
Tuesday, August 4, 2015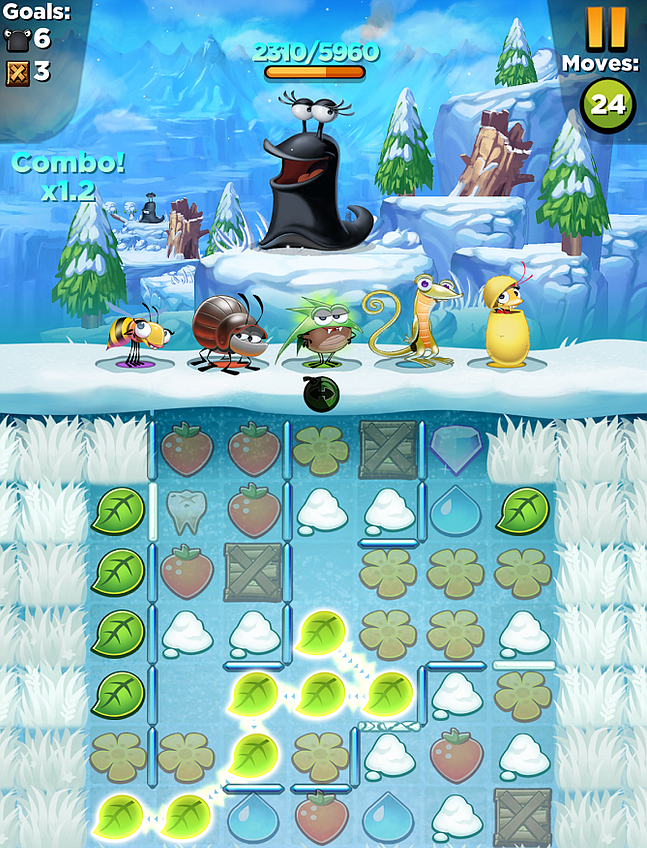 Mobile games may be played on small screens, but to be viable businesses they require big money.
Mobile gaming studio Seriously of Venice has raised an $18 million round to ramp up production of a pair of games and invest heavily in marketing.
The round was led by Norwegian firm Northzone, with participation from Korea Investment Partners, Upfront Ventures, Sunstone Capital and Daher Capital. The round brings Seriously's funding total to $28 million since its founding in 2013.
Seriously has published one title, a puzzle game called Best Fiends. The company said the game has been downloaded 15 million times and is played on average by 1.3 million people for about 850,000 hours of daily game play.
The app, which launched 10 months ago, has generated about $11 million in revenue, with from 20 percent to 25 percent coming from advertisements and the rest from in-app purchases, said Chief Executive Andrew Stalbow.
Despite such success, the large round was sought to help future games stand out in an increasingly crowded app store.
"It's highly competitive. There are over a million apps on the app store and you've got some very big teams now, like Candy Crush and Clash of Clans, that are spending millions of dollars on marketing," Stalbow said. "We've got a really super-engaged audience that comes back a lot. Now it's time to put gas on the fire."
It took $10 million to get the Best Fiends title going and Seriously is projecting it will take nearly as much for the follow-on games it has in development. The company in planning to use Best Fiends as the launching pad for a trilogy of games.
"When you look at franchises, all the best ones are trilogies," said Stalbow.
In addition to marketing money, branding and video game story crafting is really what helps games standout, he said.
"In a world of unlimited content choices, it is ultimately a brand that cuts through," Stalbow. "Internally we tell ourselves we are building the Pixar of mobile. … We spend loads of time around the character and the story."
Ultimately, that emphasis on story and branding may lead to other products outside gaming, he said. The company has developed a line of plastic toy "Slugs" based on game characters. It is also looking at animated videos, a strategy that Finnish video game developer Rovio Entertainment is following with its Angry Birds mobile game franchise in a movie due next year. Seriously may even distribute its animated videos within the Best Fiends app.
"We've already got a video player in the app that's showing ads, so there's no reason we couldn't show our own videos," said Stalbow. "I think that the opportunity for brands to connect with audiences is, they can be whatever they want to be as long as you create a really fun and entertaining experience."
Technology reporter Garrett Reim can be reached at greim@labusinessjournal.com. Follow him on Twitter @garrettreim for the latest in L.A. tech news.
For reprint and licensing requests for this article, CLICK HERE.