Caruso to Buy Glendale Masonic Temple
Tuesday, April 7, 2015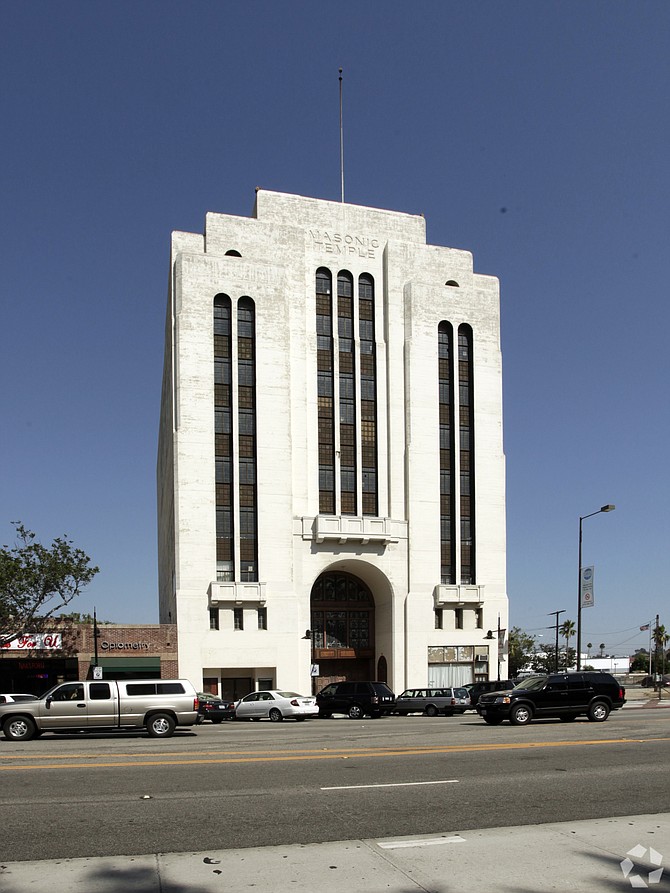 Caruso Affiliated has struck a deal to purchase the former Masonic Temple in Glendale and plans to repurpose it as a mixed-use building.
The deal with seller owner Frank De Pietro & Sons includes the 56,000-square-foot former Masonic Temple at 232-36 S. Brand Blvd., two adjacent buildings and an adjoining vacant lot. The properties are across the street from Caruso's Americana at Brand shopping center. Terms of the transaction, which is not set to close until the fourth quarter, were not disclosed.
Caruso Affiliated signed the purchase agreement this week after almost five years of discussions. In a statement, the company said it would repurpose the temple building, built in 1927, into a mixed-use venue with creative office space with retail and restaurant space.
"We are glad to extend our presence in Glendale through a project that truly offers a prime example of adaptive reuse," Rick Caruso, founder and chief executive of Caruso Affiliated, said in the statement. "This is a local architectural gem. The prospect of reinvigorating it, preserving its architectural history while providing the community additional modern office space and several new social hangouts is exciting."
The nine-story art deco tower was designed by architect Arthur G. Lindley and housed at least six different Masonic organizations. The building's theater was also used by a classical repertory theater company for nearly two decades, until the end of 2011.
Caruso Affiliated, developer of Americana at Brand and the Grove, is in the process of developing a mixed-use luxury residential tower on 333 La Cienega south of the Beverly Center and a retail center on a 2.7 acre site in Pacific Palisades.
For reprint and licensing requests for this article, CLICK HERE.