L.A. Launch List: Sept. 26
Friday, September 26, 2014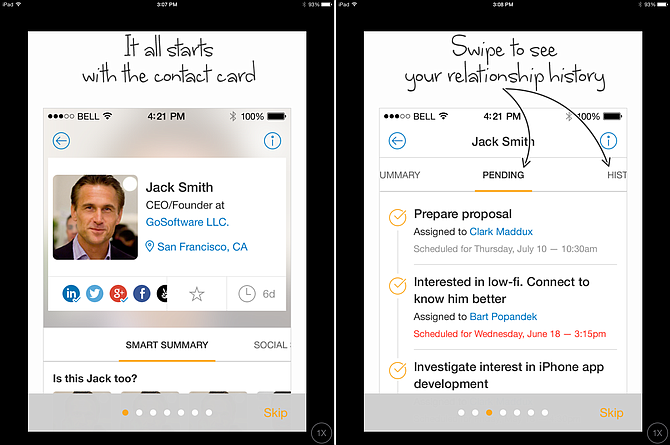 The Los Angeles Business Journal brings you a weekly roundup of L.A. launches.
Beachfront.io: The video ad platform lets publishers set up public real-time bidding and private marketplaces for in-app mobile inventory. Beachfront Media, the Burbank video tech company behind the platform, said it monetizes more than 500 million video streams a month.
Glossifly: Glossifly app users can request beauty offerings such as blowouts, makeup, facials and massages at their homes. Headquartered in Beverly Hills, the startup also offers its on-demand services in San Francisco and New York City.
Momtastic Latina: Momtastic, a TotallyHer Media web property geared toward mothers, has launched a section for its Hispanic audience that offers cultural news, entertainment highlights and lifestyle advice. TotallyHer Media is a women's lifestyle vertical of Ladera Heights publisher Evolve Media.
Reach!: Instagram influencer marketing agency theAmplify has released a platform called Reach! to help brands create video content for campaigns, distribute it to targeted audiences and measure user engagement. The Culver City company launched in May.
Smart Contacts: The Android app from Nimble Inc., a Santa Monica customer relationship management company, collects your phone contacts' information, email messages and social media profiles and organizes them into one space to help build your professional network.
WalletUp: The free iOS and Android app tells users which credit card would maximize their rewards when making purchases. Wallaby Financial, a Pasadena company which offers credit card optimization solutions, and CreditCards.com, an online credit card marketplace from Austin, Texas, partnered to create the mobile app.
Staff reporter Melissah Yang can be reached at MYang@labusinessjournal.com. Follow her on Twitter @MelissahYang for the latest in L.A. tech news.
For reprint and licensing requests for this article, CLICK HERE.