P.S. XO and Seedling Merge, Raise $7 Million
Wednesday, October 29, 2014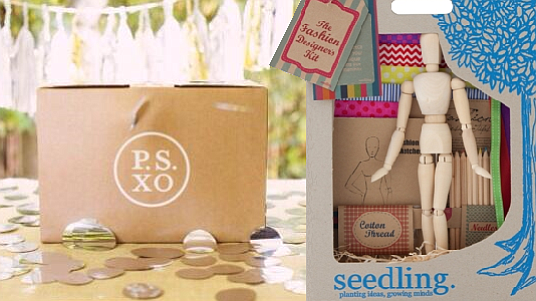 P.S. XO, a party planning e-commerce company co-founded by actress Soleil Moon Frye, has merged with toy and craft brand Seedling. The combined entity, which will continue under the Seedling brand, is also announcing $7 million in funding.
Terms of the deal were not disclosed, though it was structured as a merger of equals.
Seedling founder Phoebe Hayman will remain at the helm as chief executive of the new venture. P.S. XO co-founder Kara Nortman will serve as chairman. Moon Frye will continue with creative contributions.
The two companies first approached each other with a collaborative partnership in mind.
"I'd always mix our P.S. XO products with Seedling's," Moon Frye said. "It was just inspiring to see that we brought out so many wonderful qualities in each other."
The conversation quickly evolved into talks of a merger. Seedling, which sells hands-on craft kits and children's novelty products, had strong distribution channels, but it wanted to improve its digital presence to offer a better direct-to-consumer experience. P.S. XO, on the other hand, had effective social and mobile marketing strategies, but it was looking to ramp up product development and expand its supply chain so it could move beyond just selling pre-packaged party boxes.
It was a "right place, right time" moment.
"It was definitely a recognition that each held a piece of the other," Seedling's Hayman said.
The merger will relocate Seedling's U.S. operations from Irvine to Los Angeles, though the location has yet to be determined. Seedling soon expects to do more than $10 million in total sales.
The $7 million funding round was led by Upfront Ventures and Greycroft Partners, which had previously invested in P.S. XO. Prior to the merger, P.S. XO had raised a total of $3.5 million. Other investors in the Beverly Hills company included Google Ventures, Daher Capital, Mesa, CAA Ventures and Sherpa Foundry.
Staff reporter Melissah Yang can be reached at MYang@labusinessjournal.com. Follow her on Twitter @MelissahYang for the latest in L.A. tech news.
For reprint and licensing requests for this article, CLICK HERE.