Baby Products Firm Leases, Expands Downtown
Tuesday, November 11, 2014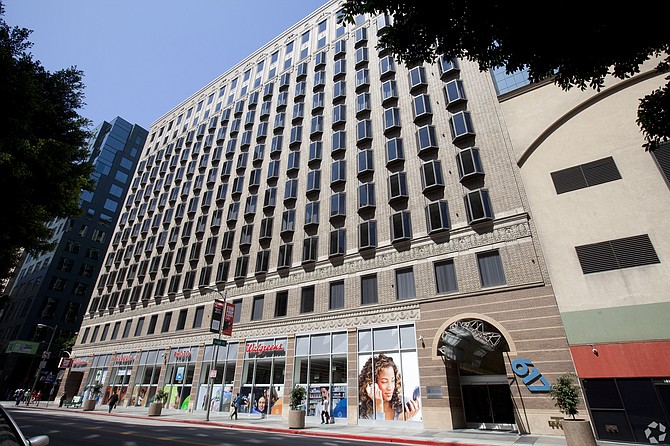 Premium infant products company Ergo Baby Inc. will move its downtown L.A. headquarters early next year, though only baby steps away.
The company, which manufactures and sells baby carriers and other accessories, signed a seven-year lease for about 16,400 square feet at 617 W. Seventh St., just three blocks away from its existing headquarters at 888 Figueroa St. The move will be an expansion for the company, which previously occupied only about 7,000 square feet.
Financial terms of the deal were not disclosed, though space in the 12-story Class A office building is being marketed for $3 a square foot a month, according to real estate data provider CoStar Group Inc. At that rate, a seven-year lease for 16,400 square feet would be valued at about $4.1 million.
John Zanetos of CBRE Group Inc., who represented San Francisco landlord Swig Co., said Ergo Baby was attracted by the building's exposed brick walls and concrete floors.
"They liked the fact that they could get into a historic office building and have creative office space in a building with infrastructure to support the needs of the modern office tenant," he said.
Ergo Baby joins at least three other tenants to sign leases at the building since early October. Last month, forensic accounting consultant HSNO, transportation planning and design firm Alta Planning + Design and non-profit Center for Sustainable Energy each signed leases for about 2,200 square feet. Together, the leases bring the occupancy rate in the 218,000-square-foot building up to nearly 90 percent.
Chris Penrose and Mark O'Brien of CBRE also represented the landlord in the deal. Andrew Lustgarten and Sonya Schmidt of Savills Studley represented the tenant.
For reprint and licensing requests for this article, CLICK HERE.