Water Purification Business Cleans Up in Pickup
TECHNOLOGY: NanoH2O bought for $200 million by South Korea's LG Chem.
Monday, March 24, 2014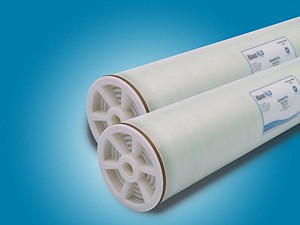 According to a survey in 2012 by Global Water Intelligence, a U.K. company that researches and publishes business data and information about world water markets, the sea water reverse osmosis market has grown 70 percent from 2007 to 2012, but has been very volatile along the way.
Pankratz estimated that the valuation of global reverse osmosis markets, which can be divided into brackish water markets and sea water markets, is between $650 million to $750 million, with sea water markets taking more than a 50 percent share.
In an email, an LG Chem spokesman said that with this acquisition, the company plans to make the water filtration business one of its new engines of growth, and NanoH2O's filter technology is superior to those of its rivals.
The company announced its intention to enter the water treatment business in 2010 and said it will invest more than $400 million in acquiring technologies and building up research and development capabilities, with the goal of generating $7 billion in revenue by 2020 and becoming one of the top 10 global water treatment companies.
"There are no other independent sea water RO companies," said Pankratz, explaining that there is no real acquisition target for the $14.9 billion market cap LG Chem other than NanoH2O.
LG Chem said no decisions had been made regarding branding, manufacturing or operations after the acquisition.
Prev Next
For reprint and licensing requests for this article, CLICK HERE.