Biometric Devices Deliver Healthy Funding Round
HEALTH CARE: Scanners pull in $10.7 million for UCLA off-shoot company.
Monday, March 10, 2014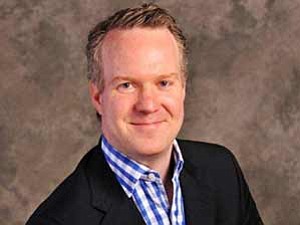 Bruin Biometrics, a UCLA spinoff developing biometric diagnostic sensing devices, completed a $10.7 million funding round late last month, the largest since the Westwood company's founding in 2009.
The funding will help pay for the European rollout of its first approved product there, the SEM scanner. The device, which received approval in November, is used by nurses and other frontline caregivers to get an earlier indication of inflammatory changes in wounds that could help prevent pressure ulcers, or bed sores, which can lead to infections and even death. The company plans to submit a Food and Drug Administration application in May for U.S. marketing approval.
The money also will help continue research and development on the company's product pipeline, which includes its second product, a sensor called OrthoSonus. That device can be used in a doctor's office to diagnose the health of joints and prosthetic implants. The company plans to present preliminary trial data on OrthoSonus this week at a medical meeting in New Orleans.
Both devices are designed to be affordable and easy to use so that they can become as prevalent as portable blood-pressure machines.
"The goal is to put these devices in the hands of every caregiver," said Chief Executive Martin Burns, who first learned about Bruin from a Business Journal story on the startup in 2011.
Through a serendipitous chain of events, Burns was recommended for the chief executive job just as he was researching the company to see whether he could play a role there. He had worked as a management consultant in the United States and Europe at Deloitte Consulting and PricewaterhouseCoopers.
"This has been a great experience," he said. "I've got a team that has worked with each other before at other companies and collectively has launched more than 30 devices or software systems."
Two previous financing rounds raised $4 million. Burns declined to identify the investors in the most recent round, but described them as a combination of local private equity firms and high-net-worth individuals.
Lens Progress
After more than a decade of effort, Staar Surgical Co. might be near its goal of selling the company's implantable corrective eye lens for use in the treatment of astigmatism in the U.S.
The Monrovia company is scheduled to make its case before an FDA advisory panel this week for its Toric ICL lens, which already is on sale in 60 other markets around the world. The agency typically follows the recommendation of its panels, which comprise experts in the drug or medical device under review.
Chief Executive Barry Caldwell is ready.
"We now have hundreds of clinical papers and thousands of lenses implanted around the world with excellent clinical outcomes," he said. "So we feel confident we can answer the panel's questions."
The delay in approvals came as a result of problems that preceded Caldwell, who joined the company in 2007. Now, so much time has passed that Staar researchers have improved on the design of Toric ICL and other implantable products.
Staar is in discussions with FDA staff about U.S. approval of two new lenses using technology called CentraFlow, which last week were approved for sale in Japan and are on track for midyear approval in China, Caldwell said.
The CentraFlow lenses, first approved overseas two years ago, feature a small port in the center of the lens that allows fluid to flow more freely from the back of the eye to the front.
Caldwell doesn't believe expectations for a quick U.S. approval of CentraFlow lenses will significantly dampen sales for the older lens.
"Approval will still take some time, and there is so much pent-up demand," he said.
Regulatory Partnership
Simulations Plus Inc., which develops software used in pharmaceutical discovery and development, last week said that it had signed a five-year research collaboration agreement with the FDA involving test-tube experiments on drugs.
The Lancaster company and the agency will examine how lower-cost mathematical modeling can provide better information on how a drug acts in the body. Simulations Plus software simulates drug reactions. The company will provide licenses for the software and train FDA researchers on how to use it.
Staff reporter Deborah Crowe can be reached at dcrowe@labusinessjournal.com or at (323) 549-5225, ext. 232.
For reprint and licensing requests for this article, CLICK HERE.