New Age
L.A.'s oldest investment firm decides time's ripe to tap 'young' CEO.
Monday, March 3, 2014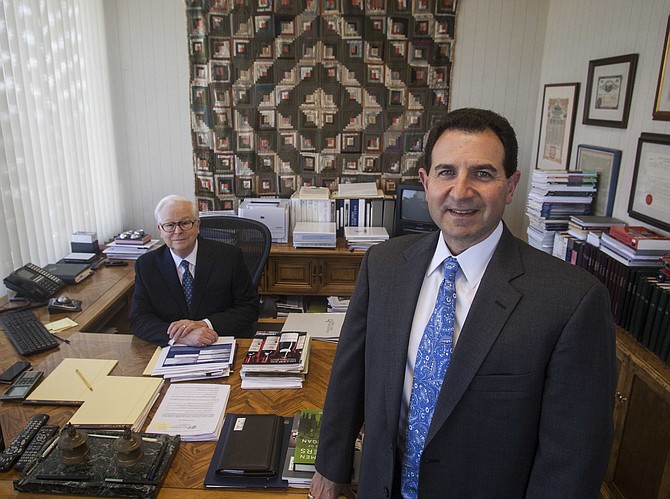 When Quincy Cass first set up his investment firm, there were no Bloomberg terminals that could track any stock in the world. Nobody paid attention to CNBC, because the channel didn't exist. Neither did television. The Securities and Exchange Commission wouldn't be created for another dozen years.
Quincy Cass Associates was founded in 1922 in downtown Los Angeles and moved to West Los Angeles in 1986. It's an old firm with old clients and an old investment team. The company's research director, 89-year-old Frank Foellmer, the late founder's son-in-law, holds certification number 807 out of 112,966 from the CFA Institute for investment professionals.
Today, the management of Quincy Cass wants to give a new look to an old-fashioned company. The firm named 46-year-old Mark Minichiello as president early this year, and it's looking to add a handful of younger investment advisers. And for the first time in its history, Quincy Cass is spreading the word in industry circles to try to get new clients in order to ensure the firm's long-term survival.
"We never looked for clients because they were all family, friends or referrals," said Joel Ravitz, the 68-year-old chairman of Quincy Cass. "The world has changed and we want to make Quincy Cass known. We've been a very well-kept secret for a long time."
However, as it builds for the future, the firm will preserve the founder's philosophy. Quincy Cass was a deep-value investor who was as conservative in his stock picks as he was in his wardrobe, and this was a man who never went to the office without his hat.
"I want Quincy Cass Associates to continue on with the sensibility that Quincy had," said Ravitz.
The firm would not disclose the amount of its assets under management; Ravitz would only say "low nine figures."
It's L.A.'s oldest money management firm that's still running. The next oldest, Capital Group, was founded in 1931, and after that is Everett Harris & Co., founded in 1937.
Deep value
Cass was a Southern California native who graduated from Stanford law school and practiced law for years. He initially founded his firm to manage money for family and friends, and in the 92 years since, not much about this mission has changed. The firm still takes a conservative, bottom-up approach, starting by determining a client's goals and developing an investment plan from there. Clients are wealthy individuals and their family members.
For reprint and licensing requests for this article, CLICK HERE.
Prev Next