2014 Review: Work/Life Balance
Tuesday, December 30, 2014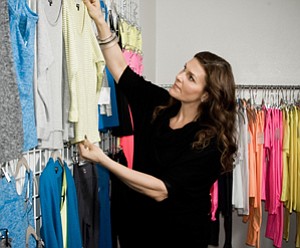 In our weekly Work/Life series, the Business Journal asks local executives about how they stay productive in high-demand roles while still making time for what's important in their personal lives. Here are some memorable pieces of advice on finding that balance from interviews this year.
"I have a test that I have developed to calibrate whether or not something is worth spending time on. I imagine I am old and retired in a rocking chair thinking of the top 10 achievements of my career. If the task I'm thinking of isn't going to be a part of that list, it's not a priority and family should be."
– Jim Buch, chief executive of Downey grill manufacturer Lynx Grills Inc., on making time for his family.
"I try not to multitask. It's tempting to answer emails while taking care of my son. But then the emails have typos and my son feels neglected."
– Jennifer Sargent, chief executive and co-founder of Hollywood news site HitFix, on how she stays focused during a tightly packed day.
"I detach from the drama of a moment or deadline and ask, 'What does this mean for the rest of my life?' When you look at things at a 1,000-foot level, it allows you to work without panic."
– David Dunphy, principal at hospitality design firm Studio in Santa Monica, on how he deals with stress.
"The bottom line is that if you don't make time for yourself, God will take care of it for you because you will end up sick with a cold in bed for a week. Rather than being forced to take non-enjoyable time off, I take enjoyable time off. The more I do that, the less I get colds."
– Jodi Guber Brufsky, chairwoman and chief creative officer of Culver City clothing line Beyond Yoga, on taking vacations as a way to stay balanced.
"I take Krav Maga, which is a pretty intense MMA-style of self-defense, but I also do meditation…two things you wouldn't think the same person is doing. One is eastern and gentle; the other is violent and aggressive. For me, there is a time and place for both. I try to spend most of my life and negotiations on the meditative side, but obviously there are certain times in a negotiation where the Krav Maga needs to come out."
– Andrew Apfelberg, a partner in the mergers and acquisitions practice of Century City law firm Greenberg Glusker, on how he maintains a reputation for being a nice guy while working as an M&A lawyer.
For reprint and licensing requests for this article, CLICK HERE.