L.A. Launch List: Dec. 19
Friday, December 19, 2014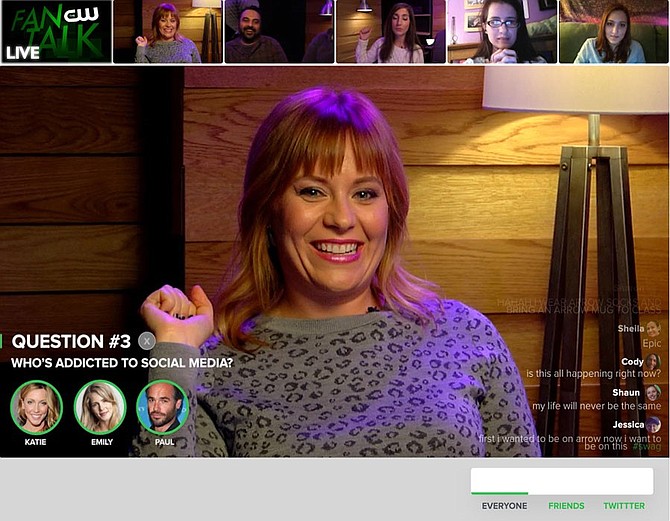 The Los Angeles Business Journal brings you a weekly roundup of L.A. launches.
Boingo Wireless: Boingo and Time Warner Cable have signed a Passpoint roaming deal that would allow both companies' customers to seamlessly move between their two Wi-Fi networks. Passpoint-enabled devices promises a secure connection to a Wi-Fi hotspot without requiring a login. Boingo signed a deal earlier this year that let the Westwood company's customers connect to TWC's 60,000 hotspots nationwide.
Connexity: The West L.A. company, formerly Shopzilla, has released a suite of product marketing services, including targeted display advertising, syndicated product listings and automated keyword generation. The search technology had previously been used solely within the company. Connexity rebranded in September to shift its focus from finding discounts for shoppers to offering marketing solutions for brands.
Smiletime: The interactive video platform has launched to let TV fans chat with their favorite celebs through livestream programming. The CW and gaming site Twin Galaxies have already partnered with the Santa Monica startup to use its real-time video player. Read more here.
Uber: A recent injunction to halt Uber's ride-sharing operations in Los Angeles hasn't stopped the San Francisco company from giving Angelenos early access to its new luxury service. UberLux riders can enjoy trips in high-end vehicles such as a Tesla Model S, Mercedes Benz S-Class and BMW 7-Series. The permanent premium service, currently available in Los Angeles only, has a base fare of $20 with a minimum fare of $30.
Upfront Ventures: The Santa Monica VC firm has raised a $280 million fund, which will continue to invest in seed and Series A rounds. Upfront has seen several of its early bets pay off, including Maker Studios' $950 million exit (with earn outs) to Walt Disney Co. Read more here.
Staff reporter Melissah Yang can be reached at MYang@labusinessjournal.com. Follow her on Twitter @MelissahYang for the latest in L.A. tech news.
For reprint and licensing requests for this article, CLICK HERE.