Uber Parks in Larger Santa Monica Offices
Monday, December 15, 2014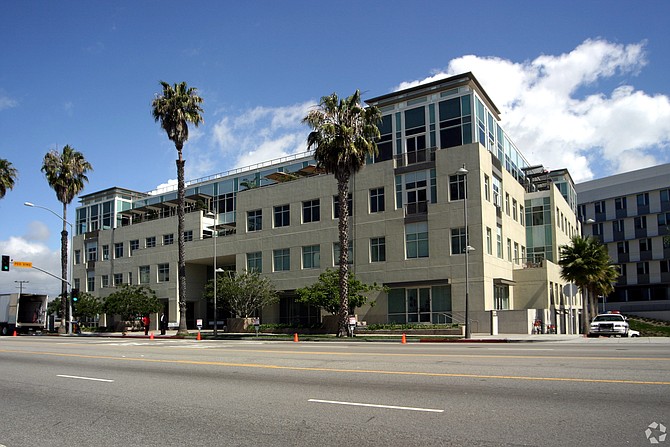 Despite a deluge of bad publicity in recent months, San Francisco ridesharing company Uber Technologies Inc. has decided to put down deeper stakes in Silicon Beach.
The controversial company last week signed a 10-year lease in Santa Monica for about 40,000 square feet at 1733 Ocean Ave., according to Westside real estate sources. Terms of the deal were not disclosed, but Cushman & Wakefield Inc., the real estate firm that handles leasing for landlord Maguire Investments Inc., was reportedly marketing the space for $6 a square foot a month. At that rate, Uber's long-term lease would be valued at about $28.8 million.
The company, co-founded by L.A. entrepreneur Travis Kalanick, already took about 12,500 square feet at 1437 Seventh St. in Santa Monica. It was unclear whether Uber plans to move out of the smaller office or keep both. Luke Palmo, an executive vice president at Coldwell Banker Commercial Westmac who handles leasing at 1437 Seventh, said Uber executives have not contacted him to give notice.
Either way, it will take some time to build out the raw office space Uber leased on Ocean. The company is expected to move into the space in the spring.
The 40,000-square-foot lease – a sizable deal in the tight tech market – was the second in two weeks in downtown Santa Monica. Earlier this month, co-working office space company WeWork signed a 10-year lease for about the same size at 520 Broadway.
Uber completed its new Santa Monica lease just shortly before district attorneys in Los Angeles and San Francisco filed a consumer protection lawsuit against the app-based ridesharing service. The suit accuses Uber of fraud for charging riders airport pickup and safe-ride fees when the company allegedly does not do thorough background checks and neither the company nor its drivers pay airport tolls. The company, criticized worldwide for having lax safety and insurance standards, has been banned in Spain, Thailand and India.
Uber representatives did not return requests for comment.
For reprint and licensing requests for this article, CLICK HERE.