'Baywatch' Eyes Splash in China
TV: Producer looks to revive lifeguards for hungry market.
Monday, December 15, 2014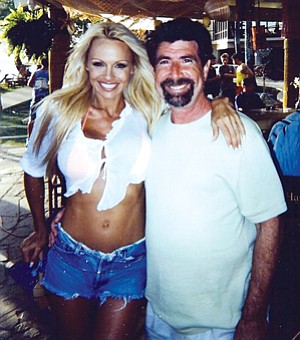 A Chinese remake of "Baywatch" is in development as the latest step in China's insatiable hunger for American entertainment content.
The series' co-creator is in talks to revive scripts from the original lifeguard series – the most watched show in the world, according to the Guinness Book of Records – and adapt them for the new market in a close replica of the escapist sun-and-surf formula.
"China likes the lifestyle represented by the show, the blue skies, the sex appeal, the iconic characters and the concept of lifeguard heroes in life-or-death situations," said Michael Berk, an L.A. writer-producer who co-created "Baywatch" and wrote most of the episodes.
Berk, the driving force in the adaptation, said the new series would not try to reinvent the wheel.
"The idea is to adapt the best old scripts, using whichever stories are best suited to the Chinese market," he said, "and shoot it on an island in China, somewhere that's their equivalent to Hawaii."
"Baywatch," which ran from 1989 to 1999 and as "Baywatch Hawaii" from 1999-2001, starred David Hasselhoff – who was also an executive producer but had no equity in the show – and made a global superstar of Pamela Anderson. It was also the first American show to get major distribution in China, where it was dubbed into Mandarin and became a huge hit in the early '90s.
Now, Berk said, the time appears right for a local version after a flurry of recent Chinese investments in Hollywood and a growing appetite for American content.
"It's a time of confluence and convergence with an open door to a ground floor where billions of consumers are hungry for the common denominator of all cultures – the human experience as depicted in comedy and drama," Berk said.
He said he has been negotiating with Larry Namer, chief executive of Metan Global Entertainment Group, a China-focused entertainment company with offices in Woodland Hills, Shanghai and Beijing, with a view to Namer's company developing the show and getting it on the air alongside the five other series it has airing there.
Metan Global's subsidiary, Metan Development Group, develops and distributes entertainment content and media specifically for Chinese-speaking audiences. The division adapted CW Network series "Gossip Girl" a couple of years ago, transforming it from a show about spoiled rich girls in New York to spoiled rich girls in Shanghai.
Metan Development's flagship show is Mandarin-language "Hello! Hollywood!," a weekly entertainment news series launched in 2009 that offers celebrity and pop culture reports tailored to Chinese audiences. It is available on more than 40 television stations in China and six in North America, reaching more than 1 billion viewers.
Prev Next
For reprint and licensing requests for this article, CLICK HERE.