Chinese Freight Firm Signs Large Lease in Cerritos
Thursday, December 11, 2014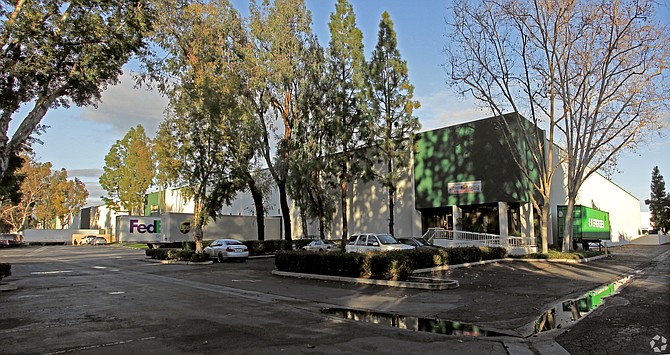 OTX Logistics Inc., an international freight-forwarder based in Hong Kong with U.S. headquarters in Los Angeles, has signed a lease to move inland from the South Bay to consolidate and expand its warehouse footprint by more than 360 percent.
The publicly traded company last month signed a six-year lease for nearly 187,000 square feet at 16012-30 Arthur St. in Cerritos. It will move in January from a pair of small warehouses on Figueroa Street south of the 105 freeway, where it takes about 40,000 square feet.
The Cerritos building is owned by New York's Blackstone Group and IndCor Properties Inc. of Chicago. They agreed to give OTX seven months of free rent on top of its six-year term. Rent for the 37-year-old Class B industrial building was negotiated to 43 cents a square foot a month, which values the logistics company's lease at nearly $5.8 million.
Cameron Driscoll, a broker for Jones Lang LaSalle Inc. who along with Luke McDaniel and Zac Sakowski represented the landlord in the deal, said the tenant was attracted by the possibility for near-term expansion in the 290,000-square-foot building. OTX needed the extra space this move will allow after landing a big new account with a consumer goods company.
"OTX isn't leasing the adjacent 100,000 square feet yet, but they're kind of hoping no one takes it, because they're anticipating taking it in the next six months or so," Driscoll said. "In the logistics business, that kind of thing is common, because finding the right size building can be difficult. They don't want too much space, which would kill their profitability, but they want enough space to have the freedom to go out and get another account."
David Bales, a principal at Lee & Associates, represented the tenant in the deal.
For reprint and licensing requests for this article, CLICK HERE.