DeviantArt Unveils Mobile App
Monday, December 8, 2014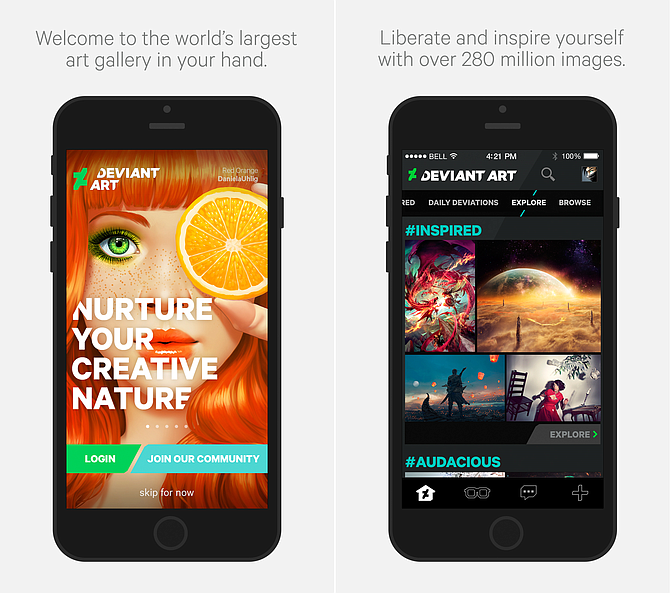 DeviantArt, an art enthusiast site, has released its first mobile app to expand its online community of artists and art lovers.
The iOS and Android app includes discovery tools to find new and related artworks as well as navigate curated stories and conversations. Users can also post status updates and highlight their pieces. Certain desktop features, such as user messaging and sales functions, have yet to make their way to mobile.
DeviantArt launched in 2000 to offer an online space for artists, photographers, filmmakers and graphic designers to showcase their work. Advertising currently makes up 60 percent of the Hollywood site's revenue, which Chief Executive Angelo Sotira declined to share.
Its website, which is being revamped under a new logo "Bleed and Breed Art," receives 2.5 billion monthly page views and more than 65 million monthly unique visitors. The company said more people visit its website in 10 days than stop by the world's top museum exhibits in a year.
As a result, Sotira said, the mobile app, which will include some ads, isn't really being look at as a revenue generator. Instead, the priority right now is to increase DeviantArt's community play so users can have a new way to distribute and share art.
"Our real focus is accessibility for the arts," he said.
Staff reporter Melissah Yang can be reached at MYang@labusinessjournal.com. Follow her on Twitter @MelissahYang for the latest in L.A. tech news.
For reprint and licensing requests for this article, CLICK HERE.