Older Vehicles Wear Well on Aftermarket Business
AUTOMOTIVE: Shares rise as Motorcar Parts exceeds analysts' expectations.
Monday, August 18, 2014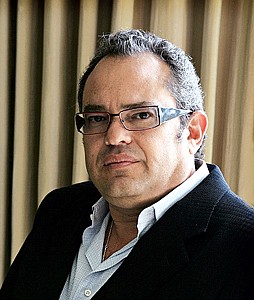 Americans are holding on to their cars longer, and that's one of the driving forces behind Motorcar Parts of America, much to the delight of investors.
With the average age of vehicles now more than 11 years, the Torrance company, which makes and distributes such auto parts as starters, alternators and hubs, has benefited as sales of existing replacement parts have performed well; the company keeps launching product lines.
"The longer cars are on the road, the more viable the aftermarket for replacement parts," said Chief Executive Selwyn Joffe.
This impact was in evidence last week as the company announced earnings that beat the consensus analyst estimate.
Motorcar Parts also announced the launch of a brake master cylinder product line and said it expects more than $50 million in new business next year. The company's main line of business is sales to auto parts retailers and car repair shops.
Investors pounced on the good news, driving the stock up to $28.59 on Aug. 13 for a 22 percent increase for the week and making Motorcar Parts the biggest gainer on the LABJ Stock Index. (See page 26.)
Motorcar Parts reported adjusted net income of $4.7 million (30 cents a diluted share) for the quarter ended June 30, compared with $3.2 million (22 cents a diluted share) for the same period a year earlier. Revenue increased 25 percent to $63 million.
The adjusted earnings beat the consensus analyst estimate of 25 cents a share.
That consensus estimate was based on lowered guidance from the company earlier this year, according to Jimmy Baker, analyst at the Chicago office of B. Riley & Co. in West Los Angeles. The original consensus estimate was 40 cents a share based on $73 million in sales.
Baker said that the company lowered its guidance in June because orders were not tracking in line with the original estimates.
"Motorcar Parts was able to hurdle this substantially lowered bar," he said.
The added business side could be more significant than the earnings, however. Motorcar Parts announced that it had launched its brake master cylinder product line with a shipment last month to a major auto parts shop customer.
The company had previously sold master cylinders as part of its acquisition three years ago of Fenco, a division of Toronto auto parts maker Fenwick Automotive Products Ltd. That $5 million purchase ultimately soured. Motorcar Parts last year cut ties with Fenco, which immediately filed for Chapter 7 bankruptcy liquidation.
Prev Next
For reprint and licensing requests for this article, CLICK HERE.