L.A. Tech Views New Rule as Cool
INVESTMENT: Solicitation change could jolt startup scene.
Monday, September 30, 2013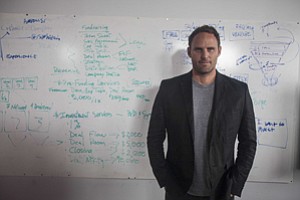 In an emerging technology community like Los Angeles where funding is critical, a regulatory change is giving companies a voice.
The Securities and Exchange Commission last week lifted an 80-year ban on general solicitation that forbade private companies from publicly advertising for fundraising. As a result, many L.A. startups are expecting to benefit.
Many of the boosters of the new rule are companies that have the most to gain from relaxed investment regulations.
Take Crowdfunder, a Venice company that acts as a platform for brokering deals among investors and technology startups or small businesses raising money. Now that companies can advertise deals, Crowdfunder could see a boom in the number of deals listed through its site.
"This creates a much broader distribution channel," said Crowdfunder Chief Executive Chance Barnett. "This has the potential to take people who might not even know that they qualify to invest and make them more aware of what small businesses are doing."
But the change has a double edge: It also requires more work verifying that the money comes from legitimate sources. Some fear it could scare off some angel investors.
Still, the change could have an outsized impact on L.A.'s so-called Silicon Beach. The new rule allows private companies – including old and established companies – to advertise to sell their stock. L.A.'s large contingent of fast-growing tech startups is hungry for money and could be fertile ground for new investment, especially since many of them are creative and could be particularly effective at soliciting investments.
Seeking investors
The SEC has long mandated that a private company that wants to seek investments but does not want to go public or publicly register its securities offerings must refrain from advertising.
By keeping the deal private, the company is also required to sell stock to primarily accredited investors – people with a net worth of more than $1 million or an annual income of more than $200,000.
But as of Sept. 23, a private company can advertise to sell its stock, provided all investors are accredited.
For companies that don't advertise to raise funds, verification is as simple as having an investor check a box on the securities form. But if the company solicits a larger group for the deal, verification becomes more complex.
The SEC has said a company must "take reasonable steps" to verify an accredited investor. Examples of reasonable steps include viewing copies of tax returns or receiving confirmation of net worth from an accountant.
For reprint and licensing requests for this article, CLICK HERE.
Prev Next