App Will Protect You From Spoilers
Friday, September 27, 2013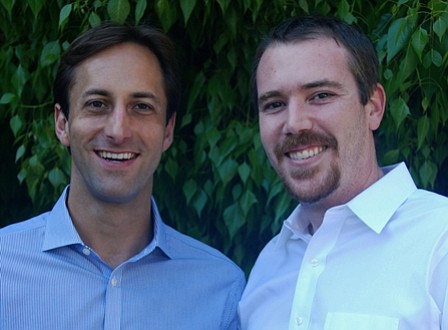 As social media continues to serve as the de facto platform where people chat about live TV events, a problem has cropped up: avoiding spoilers. Josh Solt and Matthew Loew have developed an app that attempts to solve that problem, letting people safely browse Twitter or Facebook even if they've yet to see their favorite show's most recent episode or favorite team's latest game.
Spoiler Shield, an app for Apple devices, filters out tweets related to whatever TV show or sports score you'd rather not see discussed. Users log in with a Twitter or Facebook account then select which items should be expurgated from their respective feeds. Once chosen, any info that mentions the verboten material is blacked out, leaving the reader safe to browse without an East Coaster blurting the results of, say, "The Voice." Right now, the app is designed to work with more than 30 TV shows and pro baseball and football teams.
Loew and Solt were inspired to make Spoiler Shield after watching "The Rains of Castamere" episode of HBO series "Game of Thrones." For some, the episode's violent ending (referred to as the Red Wedding) was ruined by Twitter users long before the entire world had a chance to watch. This so-called "spoiler problem" became a much debated moment in social media.
(It's worth noting that in its current version, Spoiler Shield will not work on people who have already read the "Game of Thrones" books and reveal important plot points in person.)
Loew and Solt, who both come from the tech and media industries, plan on expanding Spoiler Shield to include awards shows and sporting events such as the Olympics. To that end, they said that they raised a seed funding round "in the six figures," mostly from friends and family.
"As social media changes so will the social media world," Solt said. "We want to be at the forefront of spoiler protection."
Specific as this app is, there is some competition from big names; Netflix Inc. recently released similar app Spoiler Foiler in conjunction with the final season of "Breaking Bad."
Of course, the alternative to all these apps would be to avoid social media altogether until you've caught up. That's hard, though. Plus, why be abstinent when they're funding contraception?
The full technology column will appear in the Sept. 30 edition of the Business Journal.
For reprint and licensing requests for this article, CLICK HERE.