Making a Break: President Discusses Defy Media Merger
Tuesday, October 15, 2013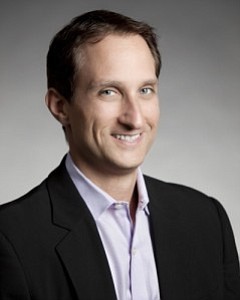 Break Media on Monday announced it completed its merger with New York's Alloy Digital to form Defy Media, a digital media company focused on the 12-34 demographic. Both companies produced online videos, with Break focused on comedy for the male demographic and Alloy specializing in YouTube channels about entertainment and women's lifestyle. Keith Richman, who has led Break Media since 2005, has become president of the combined company. After the companies announced the merger, Richman spoke with the Business Journal by phone about the name Defy Media, the new company's structure and why many digital media startups are now acquisition targets.
Question: Why change the name to Defy Media?
Answer: We believe that the audience that we serve is defying what people thought they would do, creating content in ways that no one thought possible. People thought that no one would watch video on the phone if they were in front of the TV, but that's been happening. People are consuming so much content all over the place across so many different devices.
What about Alloy Digital made them an attractive partner?
We saw in Alloy a company that was very complementary. Philosophically we're very much the same, but we are different in the demos that we serve. Their skill set is deeper in YouTube. We're deeper in the web and mobile with an emerging YouTube presence. While we both create content, the kinds of content that we create and the infrastructure that we use to create it is different.
Break has traditionally been focused on the young men and Alloy has YouTube properties geared toward young women. Were you interested in adding content for females?
We've built a great business and it's been very successful for us. At the same time we've built up this great infrastructure to create content. What we knew is that we couldn't baby-step into other audiences. There are too many companies that have invested very heavily to attract those audiences. While we always had faith that our infrastructure could handle more, there wasn't a clear pathway for how we could do that. We weren't sitting around thinking we've got to get into female. It was much more opportunistic than anything else.
How did you connect with Alloy in the first place?
It's ultimately not a huge industry. Matt (Diamond, Defy Media's chief executive) and I met a few years ago and compared notes. There's a lot of "co-opetition" in that sense. As we began the year, we saw more and more the benefits of what would happen to our businesses if we could come together. The hard part was figuring out a way to structure a deal. I'm a big believer that consolidation is very standard in media. The hard part in digital is always getting people to do deals. One of our greatest achievements was accomplishing a private deal. It's really a merger of equals, down to the penny.
What's next for the company now that the merger is complete?
Every day it feels like there's another content-based company popping up. Every one of those companies is now effectively an acquisition target for us. We know how hard it is to build a company like that without leveraging people like us. We're just really excited to be a leader in the space and have options for growth overall.
How will the new company divide its presence between Los Angeles and New York?
The headquarters is in New York but the majority of employees on the content side are still based in Los Angeles. New York will be sales, finance, market relations and things of that nature. The L.A. office is something that we're not only committed to, but we're going to continue to invest in, especially as the business continues to be a content-driven business. We certainly won't be leaving Los Angeles anytime soon.
For reprint and licensing requests for this article, CLICK HERE.