Startup Takes Crowdfunding to Real Estate
Wednesday, March 20, 2013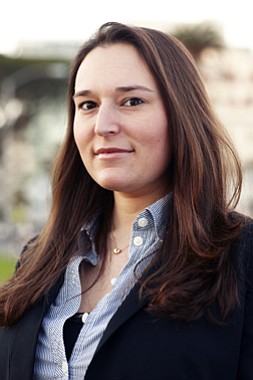 The crowdfunding space is heating up as the Securities and Exchange Commission inches closer to easing up on its stringent investment regulations.
The latest L.A. company to try its hand at crowdfunding is Realty Mogul, which is taking the investment model to real estate.
Realty Mogul announced Wednesday that is has launched out of private testing and raised $500,000 in seed funding.
The company's online platform is free for accredited investors – or people who make an annual salary of $200,000 or have a net worth of at least $1 million.
Realty Mogul partners with real estate companies to find properties that those companies want to list on the site. Investors then pool their money – they must commit at least $5,000 – for a stake in the property.
Many of the properties listed on the site are apartment buildings or commercial spaces that are in need of renovation and will be flipped once they are fixed up. Average returns range from 5 to 20 percent.
Jilliene Helman, co-founder and chief executive of Realty Mogul, said it was her personal experience investing in real estate that gave her the idea for Realty Mogul.
Currently, Realty Mogul only works with accredited investors. But the SEC is expected to soon create rules that lower the barrier of entry for investors, as stipulated by the Jumpstart Our Business Startups Act.
That means Realty Mogul could eventually work with almost anyone who can afford the minimum investment.
"It could be anyone from an engineer at Google who's making $250,000 a year to a retiree who's looking for cash flow and ran a successful small business," Helman said.
The four-person company, which is located in Mid-City, has already facilitated its first investment deal. L.A. real estate company AH Capital raised $110,000 through Realty Mogul to purchase and rehabilitate a duplex in Los Angeles. The investment was structured as a secured loan paying 10 percent interest annually to investors.
Realty Mogul currently has four properties listed on its site. Helman said investment opportunities will range from commercial buildings to single-family homes until Realty Mogul has a better idea of what people want to invest in.
The company will make its money by charging for administrative services such as filling out paperwork and filing documents. It also charges a fee to real estate companies that post properties on the website.
The company's recent seed funding, which was led by angel investor Sky Kruse, will be used to help the company scale now that it is open to the public.
Realty Mogul isn't reinventing the wheel with its crowdfunding platform. Many real estate companies, including downtown's Jamison Services Inc., take investments from individuals, though those investments are usually much higher. There are also a handful of crowdfunding companies working in real estate investments.

Real estate does come with some risk of investing in bad deals or working with unreliable real estate companies, but Helman said the risks are no greater than with any investment.
"I think crowdfunding makes more sense in the real estate space than any other because you have an asset secured by real estate," she said. "Startups can be risky. Don't get me wrong, real estate can be risky too. But the returns are less and the risk is lower."
For reprint and licensing requests for this article, CLICK HERE.