Leads360 Rebrands as Velocify
Wednesday, June 19, 2013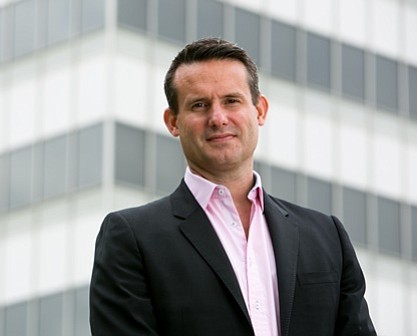 After nearly a decade as Leads360, the El Segundo sales software provider has changed its name to Velocify.
The company announced the news Wednesday morning with the launch of its website, Velocify.com.
Chief Executive Nick Hedges said the company has grown beyond its roots as a lead management business, and the new name reflects that evolution.
"Velocify is the next chapter," he said. "It's an encapsulation of all the changes that have been going on at the company for the last couple of years."
Velocify, which was co-founded by Amplify Executive Director Jeff Solomon, today provides cloud-based sales software such as customer acquisition and lead follow-up tools.

Hedges said the company is profitable and has a year-over-year revenue growth rate north of 60 percent.
Last year the company raised $15 million in Series B funding led by Volition Capital.
Much of that money will be used for marketing now that the company has rebranded, Hedges said.
"Unfortunately not every sales team has heard of Leads360," he said. "We raised the $15 million with an eye to do a very significant push in the marketing side. We went through the rebrand ahead of spending significant amounts of that capital."
For reprint and licensing requests for this article, CLICK HERE.