Investors Get Early Jump on Cancer Treatment
HEALTHCARE: Kite raises $20 million in private placement of shares.
Monday, June 3, 2013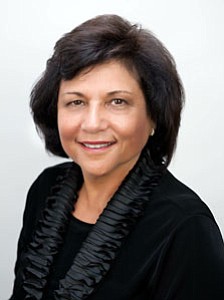 A Westwood company has made significant progress on a treatment designed to restore the body's immune system to fight off cancer.
Kite Pharma Inc., an early stage drug developer, last month raised $20 million in a private placement of preferred stock that included a new investor and several existing backers. Kite also converted $15 million in promissory notes to shares of the same Series A preferred stock.
The new funding follows a partnership that Kite struck in the fall with the National Cancer Institute to commercialize genetically engineered T cells to treat advanced cancer. T cells are a type of white blood cell used by the immune system. The treatment is designed to restore the ability of a patient's immune system to recognize and kill cancer cells in the bloodstream and in solid tumors.
Kite, which raised $15 million in a first financing round last year, hopes to have some of its drug candidates ready for midstage human clinical trials next year.
"These events are really a validation of our platform technology," said Chief Executive Aya Jakobovits.
In 2007, Jakobovits was chief scientific officer at Santa Monica cancer drug developer Agensys Inc. when it was acquired by Astellas Pharma Inc. in a deal valued at the time at more than a half-billion dollars. The Tokyo company kept Agensys here and expanded local operations.
Dr. Arie Belldegrun is Agensys' former chairman and current Kite chairman. He participated in the latest Kite funding. He is director of the Institute of Urologic Oncology at the UCLA David Geffen School of Medicine as well as partner and chairman of Two River Group, a New York venture capital firm and merchant bank focused on biotechs.
Another Agensys veteran on the Kite team is board member Roy Doumani, a professor of molecular and medical pharmacology at the Geffen school. He is an authority in nanotechnology and the international financing of biomedical ventures.
"Agensys and Kite are great examples of the type of biotech we want to succeed in Los Angeles and stay here," said Ahmed Enany, chief executive of the Southern California Biomedical Council.
A new Kite investor is Alta Partners, a San Francisco private equity firm. Other participating investors included Israeli venture capital firm Pontifax Ltd., Commercial Street Capital, and billionaire investors Michael Milken and David Bonderman.
Research Hits Nerve
Another Westwood biomedical company with UCLA ties is NeuroSigma Inc., which is commercializing a device to treat neurological conditions ranging from epilepsy to post-traumatic stress disorder.
NeuroSigma, which recently received regulatory approval of its device for certain uses in Europe and Canada, last month reported positive results in a clinical trial that might help the company toward U.S. approval. The UCLA study used NeuroSigma's system to stimulate a nerve in children and adolescents to reduce symptoms of attention deficit hyperactivity disorder.
The trigeminal nerve, found in the forehead, is the largest cranial nerve and is responsible for sensation in the face and for certain motor functions such as biting and chewing. It also serves as a key on-ramp to what NeuroSigma senior medical adviser Dr. Ian Cook described as a highway of other nerves responsible for a wide variety of bodily functions.
The device, called the Monarch eTNS, provides gentle stimulus to the trigeminal nerve via disposable electrode pads that a typical patient can wear while sleeping at night. In Europe and Canada, the device is approved for epilepsy and depression that hasn't responded to other treatment, and is now being rolled out for sale in those markets.
"It's really an elegant approach to nerve stimulation," said Cook, who holds a chair at UCLA's department of psychiatry. He co-developed the technology with the company's vice president, Dr. Christopher DeGiorgio, vice chairman of UCLA's department of neurology.
NeuroSigma was formed in 2008 and later licensed the core technology for the system from UCLA. Chief Executive Leon Ekchian is a former president at Pasadena's Arrowhead Research Corp., which is developing nanotech approaches to disease treatment. Ekchian brought on board as NeuroSigma's chairman one of his former bosses, Lodwrick Cook, retired chief executive of oil giant Atlantic Richfield Co.
Ekchian said the Monarch meets a key market need because of its relatively low cost. Other neuromodulation devices can cost thousands of dollars. The U.S. price hasn't been set, but in Europe and Canada, patients pay about $1,000 for the stimulator and a month's worth of electrodes.
Staff reporter Deborah Crowe can be reached at dcrowe@labusinessjournal.com or (323) 549-5225, ext. 232.
For reprint and licensing requests for this article, CLICK HERE.