Citrus Partners Peeled Apart
FRUITS: Resnicks, Sun Pacific to take orange feud to food aisle.
Monday, June 3, 2013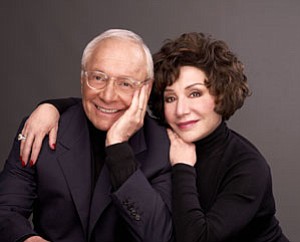 The alliance behind the Cuties brand of seedless mandarin oranges has officially gone sour, the long-fermenting relationship sending the principals down the path to a marketing war in the produce aisle.
Roll Global LLC, a West L.A.-headquartered agricultural empire led by billionaire couple Stewart and Lynda Resnick, said last month that it had ended its joint venture with Pasadena grower Sun Pacific Marketing, with Roll agreeing to sell its share to its former partner. The value of the transaction was not disclosed.
But Paramount Citrus, the Roll subsidiary that partnered with Sun Pacific, is by no means walking away from mandarins – a crop that, on an acre-by-acre basis, has grown into the most valuable citrus in the country. Rather, it plans to sell those same oranges under its own "Wonderful" label, a brand that also encompasses almonds, pistachios and pomegranates, in a partnership with Fowler Packing Co. Paramount and Fowler said that together they would control more than 60 percent of the state's mandarin and tangerine crop.
The split comes after a period of acrimony in the Cuties partnership that saw Paramount file a trademark lawsuit against Sun Pacific. Though the suit was eventually withdrawn, the public airing of grievances continues over a citrus brand that racked up almost $350 million in sales last year.
Partly at issue has been the Resnicks' aggressive marketing campaign to promote Cuties nationally. Sun Pacific executives have blamed that high-cost strategy for slicing into profits for the popular fruit.
But David Krause, Paramount's president, said Sun Pacific just didn't get how valuable that marketing is.
"They don't believe in consumer marketing in the ways the Resnicks do," Krause said. "It's about a comprehensive program and promoting a brand and crafting a message in a way they didn't grasp."
While Krause promised Paramount would unleash an onslaught of marketing for the fall in promoting the brand, Bob DiPiazza, president of Sun Pacific, argued the still-unbranded fruit will face one major hurdle.
"I don't think anyone knows what a Wonderful mandarin is right now," DiPiazza said. "Right now that brand awareness is good only for pistachios and almonds."
Market share
Indeed, as Paramount embarks on its journey to market its own mandarins, the company might find itself a victim of its own success. The two companies worked hard to establish Cuties as a big name in produce; as Kleenex is to tissues, the brand name is synonymous with the product. It might not be easy to peel customers away from a known brand like Cuties.
For reprint and licensing requests for this article, CLICK HERE.
Prev Next