Electronics Company Pedals Image
Belkin name hits road with sponsorship of Tour de France team.
Monday, July 22, 2013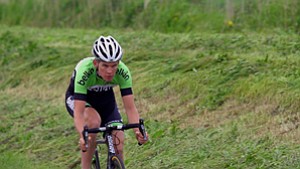 When a small group of cyclists took the lead during the first stage of the Tour de France in Corsica last month, one of the riders was wearing an unfamiliar jersey.
Adorned in green, white and black, Dutchman Lars Boom had broken away from the main group of cyclists and drew a little attention to his team's new sponsor, Playa Vista electronics manufacturer Belkin International Inc.
Following behind Boom in the team support car was Belkin founder and Chief Executive Chet Pipkin, who was attending his first Tour de France.
"It was an unbelievably exciting time," Pipkin said. "I had pretty high expectations coming in but the actual experience blew all of that away."
This year's Tour de France, which ran over a three-week period ended July 21, saw the international debut of the newly named Belkin Pro Cycling Team.
Belkin, a longtime purveyor of Apple Inc. accessories and home networking routers, decided to step up its international marketing game earlier this year after it acquired router brand Linksys from Cisco Systems Inc. It chose professional cycling as its vehicle.
Pipkin would not disclose how much the company is paying for the naming rights for the Dutch team, but said it's a significant investment for the company.

The team's longtime sponsor, Dutch bank Rabobank, pulled out of its sponsorship last year citing rampant doping within the sport. But Pipkin said team management assured him it had a zero-tolerance policy regarding doping.
"We spent a lot of time comparing the values of the team and the Belkin organization around the topics of visibility and transparency," he said. "We keep stressing and emphasizing the importance of those values."
– Natalie Jarvey
For reprint and licensing requests for this article, CLICK HERE.