Well-Off Oil Family Deepens Fight Over Company
ENERGY: Brother slights siblings as he takes fight to sell shares to court.
Monday, January 7, 2013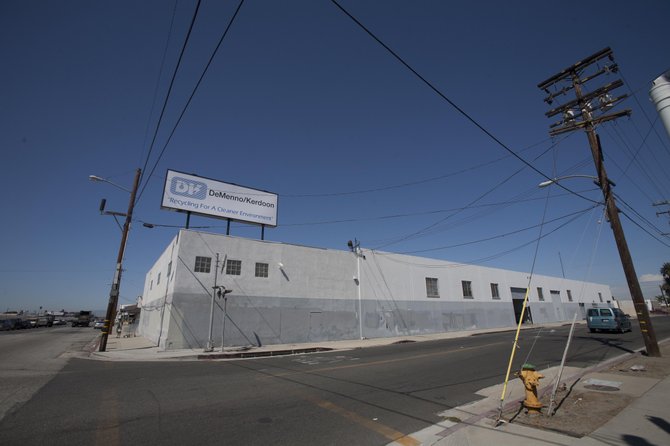 Just as two brothers appear to be patching up their family feud for control of the multibillion-dollar World Oil Corp. of South Gate, a new attack by a third brother has threatened the peace.
New York movie producer Richard Roth wants to sell his one-third stake in the family oil business. But his brothers, Steven and Robert Roth, blocked any potential sale as they wrestled for control after the death of their father and company founder, Bernard Roth.
Now, 73-year-old Richard has started a legal fight to force his brothers to allow him to cash out. What happens to his one-third share could change the direction of one of the largest private companies in Los Angeles County, either by bringing in an outside interest or by tipping the balance to another brother. Richard is seeking a court ruling allowing him to sell his stake.
"One of the brothers is trying to get some money out of the company or get part of it sold," said Bob van der Valk, a petroleum industry analyst in Terry, Mont. "It's not surprising that the three weren't going to get along and as soon as the father died would be fighting over the fortune."
What's more, Richard seems to be airing dirty laundry as leverage. Late last month, he alleged that Robert, the company's president, and Steven, its executive vice president, have used a subsidiary as a slush fund and improperly awarded themselves lavish bonuses and personal loans.
The latest maneuvering complicates the fight over the company. In August, a struggle for control between Steven and Robert resulted in a lawsuit filed by Steven against both brothers, but Steven and Robert appeared to reconcile and legal proceedings were halted pending settlement negotiations.
Founded in South Los Angeles in 1938, World Oil is credited with pioneering the self-service gas station. Over the years, it diversified into other lines of business including real estate and oil recycling, but still owns about 120 gas stations in California, about 80 of them in the county. The company reported $2.5 billion in revenue in 2011 to the Business Journal, placing it No. 10 on the list of largest local private companies.
The father handed the reins to his sons well before he died in 2011, but set things up so that two of the three brothers would have to agree on any decision – including whether or not one could sell his shares.
Prev Next
For reprint and licensing requests for this article, CLICK HERE.